Meet Our Team
Education Program Associate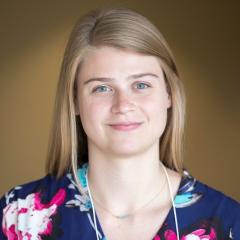 Kate is an Education Program Associate and coordinates workshops, staff trips, and program outreach in many Midwestern and Western states. She has taught middle school science in the DC Public Schools and was a high school math, science and special education teacher in Hawaii. In her spare time, Kate enjoys board games, learning to cook, and keeping her temperamental basil plant alive.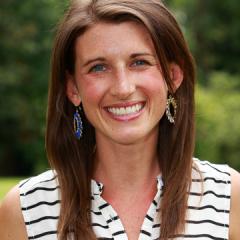 As Teacher Training Manager, Lindsey oversees the national Trainers Network. She also coordinates Population Education workshops, staff trips, and program outreach in the northern U.S. states and Canada. Lindsey has been with the PopEd team since 2011, presenting numerous teacher workshops throughout the U.S. and Canada. She also has a hand in developing new teacher resources and curricula, and conducts the program's biennial evaluation. Lindsey enjoys being able to use her teaching background to inspire educators to teach about the many global challenges ahead. When not working with teachers, you can find Lindsey relaxing at home with her husband and spoiled pets, or traveling, camping, or attempting to tame her vegetable garden!
Professional Development Coordinator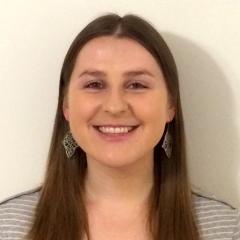 As PopEd's Professional Development Coordinator, Elizabeth works with school districts and nonformal sites around the country to coordinate PopEd workshops for current K-12 educators. Most recently, Elizabeth was an Elementary Spanish teacher for the DC Public Schools and a designer and facilitator of PD workshops for world language teachers. She has also taught elementary and middle grades in Memphis, TN and was an ESL instructor in China and Rhode Island. When not at work, Elizabeth enjoys hiking and being outdoors, as well as traveling, learning new languages, and reading.
Director of Teacher Programs
Carol started with Population Education as a six-month fellow and after some time away from the program, found her way back. Carol coordinates the Population Education workshops, staff trips, and program outreach in the northeastern and mid-atlantic part of the U.S. and leads workshops throughout the U.S. and Canada. Additionally, she is involved with curriculum development, oversees the program website, and directs the World of 7 Billion annual student contest. Being from Wisconsin, Carol is an avid Green Bay Packers fan and enjoys playing board games and listening to live music in her spare time.
Carl is the Population Education Fellow, joining the team after working at the Endangered Species Coalition and interning at Friends of the Earth. As a fellow, he provides assistance throughout the PopEd program, from writing blog posts to resource development to corresponding with workshop participants. Carl also assists with coordinating the World of 7 Billion student video contest. When he's not in the office or exploring DC on a run, Carl attends as many live music shows as possible in pursuit of concertgoer camaraderie and the next transcendent jam.
Education Program Associate
Isabelle is an Education Program Associate, joining the team following an AmeriCorps term serving as the Education and Outings Coordinator for an Environmental Conservation Program in Asheville, NC. She coordinates the Population Education workshops, staff trips, and program outreach in the southeastern part of the U.S. and leads workshops throughout the states. Isabelle manages the annual World of 7 Billion student video contest in addition to assisting in the preparation of teacher training workshops and curriculum development. She is a graduate of Florida State University with a degree in Environmental Studies and enjoys the mountains, listening to records, doing jigsaw puzzles, and watching FSU football. 
Education Program Assistant
As the Education Program Assistant, Ashley oversees the administrative side of the PopEd program. She is responsible for ensuring tailored sets of workshop materials are provided at our over 700 annual workshops, writing the Population Educator newsletter, filing product orders, and assisting with product marketing. When she's not at work, Ashley enjoys going to comedy shows, reading and spending quality time with her cat.
Senior Vice President, Education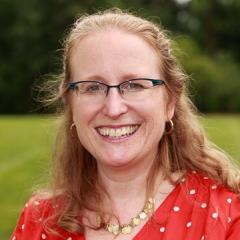 Pam has been leading Population Education's team for over 20 years and has been working on population issues since 1987 (when world population was only 5 billion!). Over the years, she's had the pleasure of engaging with so many fantastic educators from around the country and wonderful colleagues here in D.C. In addition to curriculum development, workshop facilitation, event planning, fundraising, and program outreach, Pam is responsible for the strategic planning of the program's future. Pam also serves as one of Population Connection's senior managers. Outside of the office, she enjoys traveling and skiing with her husband and son, pastel drawing and challenging crossword puzzles.