The new version of World Population will be available soon and you can pre-order your very own DVD now for only $12 – a 40% discount! DVDs are expected to ship May 15th.
This famous "dot" video is the best-ever visualization of world population history. The animation begins in 1 CE when world population was roughly 170 million and the viewer watches as dots light up on an illustrated map with every additional million people. By the Industrial Revolution and into the 1900s, dots are flying onto the screen as population growth explodes. The film is as powerful as it is informative and a must-have for anyone interested in population or sustainability.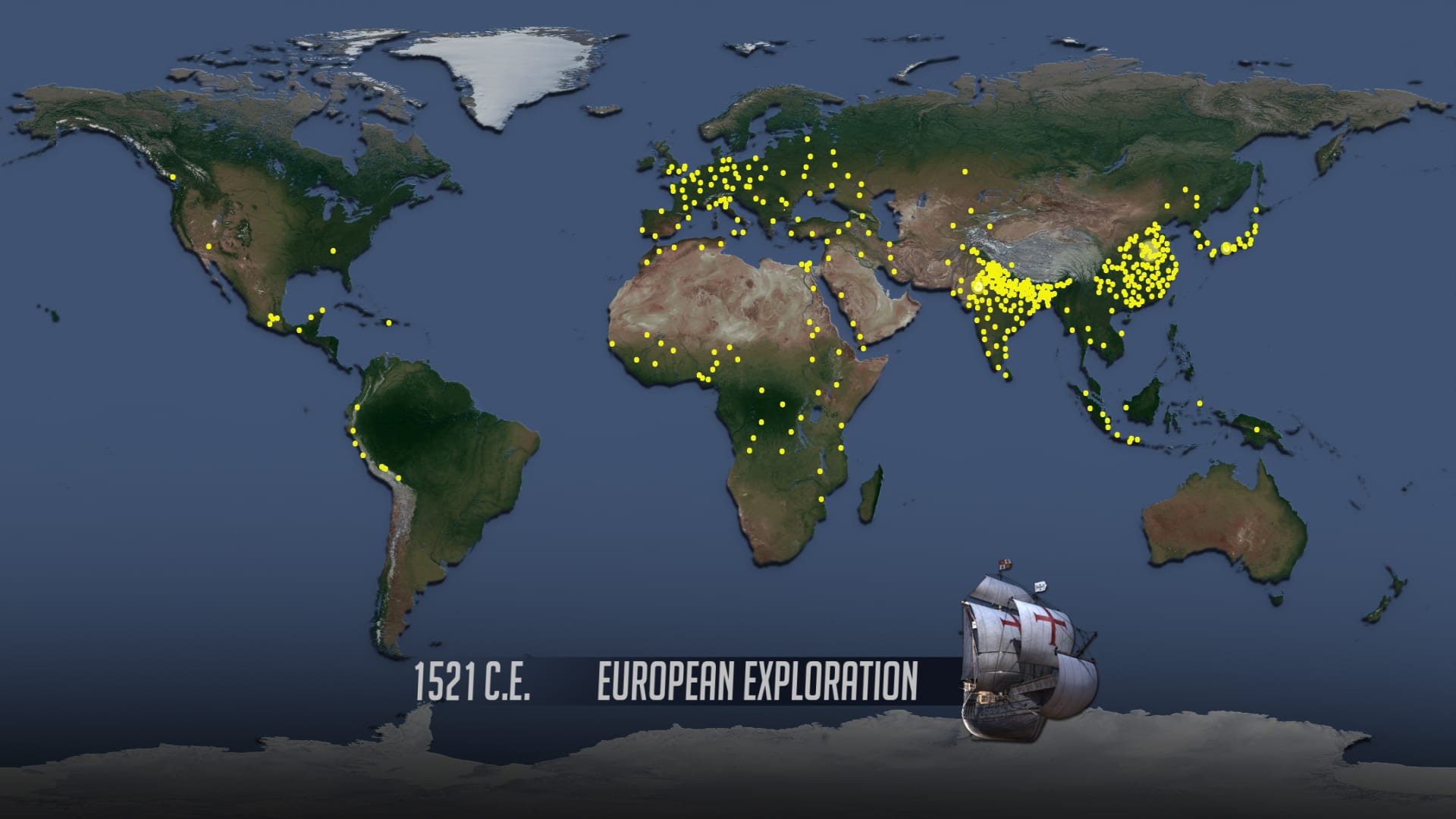 The 2015 edition of World Population will offer improvements over past versions of the film including:
Dots are placed using GIS technology to ensure accuracy.
Population data extends to 2050 and uses UN projections for future estimates.
Five available language tracks – English, Spanish, French, Hindi, Arabic, and Mandarin.
Pre-order your World Population DVD by May 1st and receive a 40% discount. Simply email us at PopEd@popconnect.org with WORLD POPULATION DVD in the subject line.