Every year, Population Education hosts two Leadership Institutes – facilitator training events to provide further preparation for our new teacher trainers. During the event, participants receive thorough training on presenting PopEd lessons to fellow educators and the PopEd workshop format, and meet others who are committed to Population Education. A two-day event is held each summer and a one-day event is held each fall.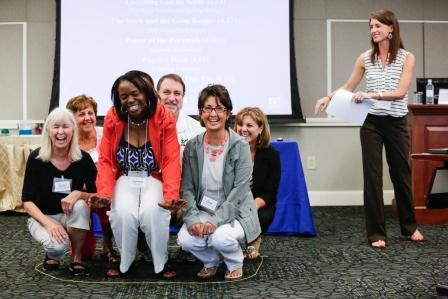 Summer 2019 Institute
The 2019 summer Leadership Institute will be held on July 19-21, 2019 in Racine, Wisconsin and is open to new and prospective trainers throughout the United States and Canada.
Leadership Institutes are essentially free of charge; we cover the cost of accommodations as well as most meals and travel expenses.
Applications are currently being accepted. The deadline to apply is March 9, 2019.
CLICK HERE to access more information and the application form to participate in the July 2019 Institute in Racine, WI.
What Our Institute Attendees Say …
"Thank YOU for organizing a really amazing weekend. I've already been in touch with several of my "classmates" regarding ideas we all wanted to follow up on."
— Dr. Sarah Fry, Boise State University
"Thank you for your recent workshop. It was one of the best organized, enjoyable and relevant workshops I have attended."
— Howard Aprill, Naturalist, Milwaukee, WI
"This is a first class organization run by wonderfully committed people. I hope to remain associated with your group for a long time."
— Jerry Zinner, Adjunct Professor of Education, University of North Carolina, Wilmington