Trainer Spotlight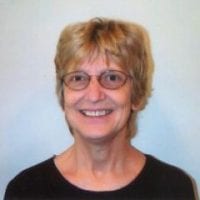 Betty Dean
A Trainer since 2000, Betty Dean has facilitated nearly 90 workshops. She was a Teacher at Northeast Middle School in McLeansville, North Carolina for 34 years, before retiring in 2001. Betty says that her involvement as a Trainer enables her to remain active during retirement while introducing hundreds of teachers to PopEd's great resources.
Betty has presented workshops in just about every setting imaginable, from universities across North Carolina to the North Carolina Zoological Park. In each setting, however, the response to PopEd workshops remains positive and enthusiastic. Betty enjoys hearing about the various ways teachers integrate the materials into their classrooms, and watching teachers bounce ideas off of each other. Betty says that while she is just one person, facilitating workshops helps her influence grow and, over time, benefit our planet.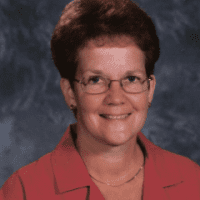 Cathy Knoop
Cathy Knoop has been an Ohio educator for over 30 years, and a Trainer with PopEd since 2008. Now a retired elementary science teacher from central Ohio, Cathy continues to teach a Natural History course at Ashland University. She and her husband, Paul – both environmental educators – provide programs for adults and children on the natural world. Cathy has received a number of teaching awards including the Walt Disney Company's American Teacher Award and "National Conservation Teacher of the Year" from the National Association of Conservation Districts.
Cathy is passionate about the issues of population growth and consumption, and believes they are important to address "if we want future generations to be able to enjoy our planet as we know it." Cathy has found PopEd materials to be uniquely suited to addressing these issues: "Of any materials that I refer to when presenting workshops, Population Connection's are the most unique, and to me, the most relevant as we strive to prepare more global citizens."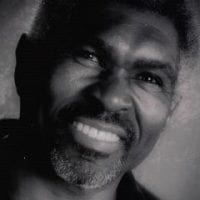 Chris Clovis
Chris Clovis teaches at a Catholic High School in Toronto, Ontario, and was formally a Professor and Assistant Dean at the University of Windsor in Ontario. He joined the Trainer's Network in 2001. Chris appreciates how PopEd materials promote critical thinking in students and likes to connect them to actions that students can take in their own communities: "These might be simple actions like recycling to more involved activities such a letter writing to newspapers, politicians, school authorities, or fundraising for a cause related to the lesson."
Chris says his most receptive audience included a group of teachers in Nigeria whom he challenged to break away from book-based learning: "Many of them recognized the potential of the activities provided, particularly as very little sophisticated material was required and the activities provided real world experiences for their students." Chris' enthusiasm for the materials and his commitment to promoting local action on the issues helps educators and students make real-world connections in the classroom.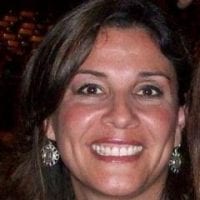 Cristina Valentino
Cristina Valentino has a broad teaching background, having served as a university professor, a K-12 teacher, and a principal in a K-12 school. She became part of the PopEd Trainer's Network in 2007 and has since facilitated several workshops in the Florida area, including teacher pre-service classes at Jacksonville University as well as at a TEACH conference.
Cristina appreciates how the PopEd curriculum and workshops help participants think outside the box and incorporate new activities into their teaching. Equally important, the curriculum opens up the students' mind to important issues concerning population: "It prepares our teachers with activities that make our students K-12 more critical thinkers about what is going on in the world right now." Cristina's favorite activities to facilitate include Earth: Apple of Our Eye and Panther Hunt.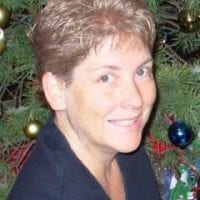 Jodi Bondy
As a former high school biology teacher and Academic Advisor in Indiana, Jodi Bondy found the PopEd materials to be a fruitful addition to her lessons—sometimes even causing her students to race into the classroom, eager to partake in the activities. Jodi wanted to share these resources with other teachers and thus joined the PopEd Trainer's Network in 1994. She loves the opportunity it provides to work with future teachers: "When doing pre-service teacher workshops, I try to make them see how much fun teaching can be!
One of her favorite memories as a trainer occurred during an Earth Day presentation at her school, where she facilitated a super-sized version of the global simulation "Food for Thought." Facilitating this activity on such a large scale, says Jodi, was a "pretty powerful moment." Jodi encourages other educators to join the PopEd Network, noting the many contacts she has made and that "all you need is time and enthusiasm to do the workshops."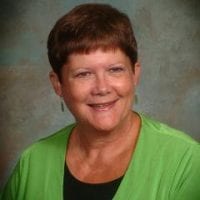 Kristi Karis
After retiring from over 25 years as a middle school social studies teacher, Kristi Karis remains active in the education field, serving as a Student Teaching Supervisor at Hope College in Michigan and a Teacher Consultant for the Michigan Geographic Alliance. In 1998, Kristi joined the PopEd Trainer's Network, and has since conducted around 70 workshops and reached over 1,000 educators. Kristi especially enjoys facilitating workshops for pre-service teachers, as they are eager to obtain materials that they can take with them to their classrooms. Her favorite activities include "Earth: The Apple of Our Eye" and "Who Polluted the Potomac?"
Serving as a trainer has made Kristi more aware of population issues, and she has worked to integrate this information into all aspects of her life. She continues to remain active in the PopEd Network because, as she expresses, "The Population Connection lessons never fail to generate new thoughts and actions for living in and understanding our world."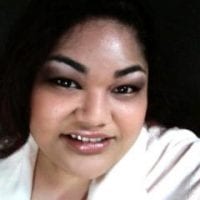 Leifi Tanoi
Leifi Tanoi is a Population Coordinator/Specialist for the American Samoa government. Her role involves educating local students about the environmental and socio-economic impacts that human populations have on the island. For Leifi, population issues hit close to home: "We have begun to depend heavily on food importation, our youth [are] migrating out to seek better employment opportunities, [there is a] depletion of natural resources, etc. These problems will continue to grow if American Samoa's population is left unmitigated."
Joining the PopEd Trainer's Network was a natural step for Leifi, and the workshops she has held across American Samoa have been well received. Participants find the activities fun and easy to use, and relevant to what is happening at the local level. Leifi sees PopEd as an excellent partner in the work that the island is already doing on population issues. "We may be a small island, but we're doing big things!"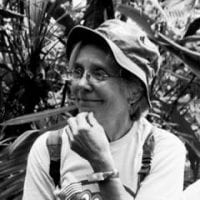 Dr. Marilyn Lisowski
Dr. Marilyn Lisowski has been a Professor of Environmental Education at Eastern Illinois University since 1987, and previously taught both high school Biology and elementary school. While as a trainer Marilyn presents workshops in several settings, she most enjoys the ones she holds in her own classroom at EIU. Working with her own students allows her to "follow up and follow through" and even see how they apply the materials in their own classes.
Marilyn was drawn to the PopEd network by the orientation and ethnics of the materials, and also by her desire to provide current and future teachers with well-balanced environmental curricula. Marilyn feels as though her work as a trainer has helped her accomplish these goals and fill an important niche in education. Marilyn encourages other educators to join the PopEd Trainer's Network, citing the professional development opportunities and interesting experiences being a member provides.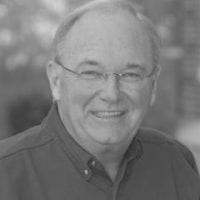 Dr. J. Padgett Kelly
With twelve years as a Trainer and over 90 workshops under his belt, Dr. J. Padgett Kelly has been an excellent resource for the PopEd Trainer's Network. Padgett was first inspired to become a Trainer after hosting a workshop in his Biology class at Middle Tennessee State University. He has since helped expand the Trainer's Network by recruiting fellow faculty to become trainers, leading to nearly a dozen workshops being held annually at MTSU, where he directs the Center for Environmental and Energy Education. Padgett has also represented Population Education nationally as a regular workshop presenter for the National Marine Educators Association.
Padgett's favorite activity is Food for Thought, which explores resource allocation. He enjoys watching the students be amazed at the differences in wealth and resources among world regions. Padgett not only has shared PopEd resources in the classroom and with other educators; he presented Al Gore with a copy of Population Connection's "dot" video, World Population, when the former Vice President visited the MTSU campus.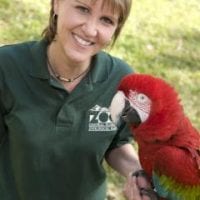 Terri Clark
In 2002, Terri Clark attended her first PopEd training session, in search of additional materials to use in the teacher workshops she facilitates at the Central Florida Zoo & Botanical Gardens. Ten years and over 50 workshops later, Terri has become one of PopEd's most active Trainers. The PopEd materials were a natural fit for Terri's workshops at the zoo: "There is a natural connection between animals and human population. Loss of habitat due to an increase in population is one of the main reasons for the decline of many species."
Terri's favorite activity is "Who Polluted the River?" which helps students recognize the ways in which  everyday activities pollute local water sources. As she expresses: "It allows me the opportunity to discuss Florida's limited water supplies and how we will be drinking the St. Johns River as our 'back up' plan when/if the aquifer runs dry….. Sharing ways we can all help to limit our pollutants brings it all home for the participants."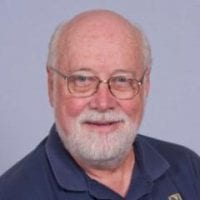 Dr. Bob Pettapiece
Dr. Bob Pettapiece has been a member of the PopEd network since the mid-1970s, and became a Trainer in 1997. He has since presented more than 60 workshops. Bob worked for several years in the Detroit Public Schools before becoming an Associate Professor of Teacher Education at Wayne State University in 1996.
Bob sees his involvement in PopEd as a way to "encourage others to be aware of the connection between people and the planet." He explains how in one of his favorite activities, Food for Thought, students visualize what population growth means for the world: "[The activity] really hits them because they can feel the crowd themselves….It gets people's eyes open, gives perspective, and gets students involved." Bob appreciates how this and other PopEd activities are accessible and enjoyable by everyone, even those without a background in population issues. In addition to contributing his time to Population Education, Bob has served on Population Connection's Board of Directors for the past eight years.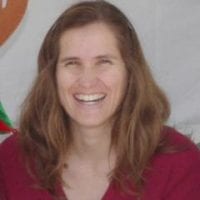 Helen de la Maza
Helen de la Maza has been a trainer with PopEd for over fourteen years, facilitating over 40 workshops throughout Southern California. Helen worked for many years at the Orange County Department of Education's "Inside the Outdoors" program before working as a Curriculum & Instruction Consultant for a variety of nonprofit and governmental environmental and outdoor education agencies as well as teaching part-time.
Helen also facilitates workshops for Project WILD and Project Learning Tree; when asked why she decided to add PopEd to that list, Helen replied, "I was very interested in becoming more familiar with issues of overpopulation and sustainability…because that is the root of a lot of the problems humans, living things, and our planet face!" She loves the activity Take a Stand, where students indicate whether they agree or disagree with a statement read. Helen adds her own twist by sometimes having students take the stance that is opposite of their beliefs. "This helps the participants 'take a walk in someone else's moccasins' and it brings them to a better and more thorough understanding of the complexity of the issues."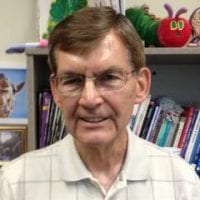 Dr. Jerry Zinner
Dr. Jerry Zinner became a PopEd Trainer in 2011 after hosting a workshop in his class and discovering the program. He has since completed over 20 Population Education workshops. Jerry is an adjunct professor in the Watson School of Education at the University of North Carolina, Wilmington. He's been in the educational field for over 50 years, starting as an elementary teacher in Pennsylvania.
Jerry's favorite PopEd lesson is "Who Polluted the Potomac?" because it gets the biggest participant reaction, especially when he modifies the activity to make it local to the Cape Fear River. He states that in his workshops, "wherever possible, I strive to keep it local. If teachers can relate the lesson to anything local, it helps engage students and further the lesson." He enjoys the hands-on and minds-on facilitations and stresses that the content in PopEd lesson plans and activities is so important – maybe now more important than ever.