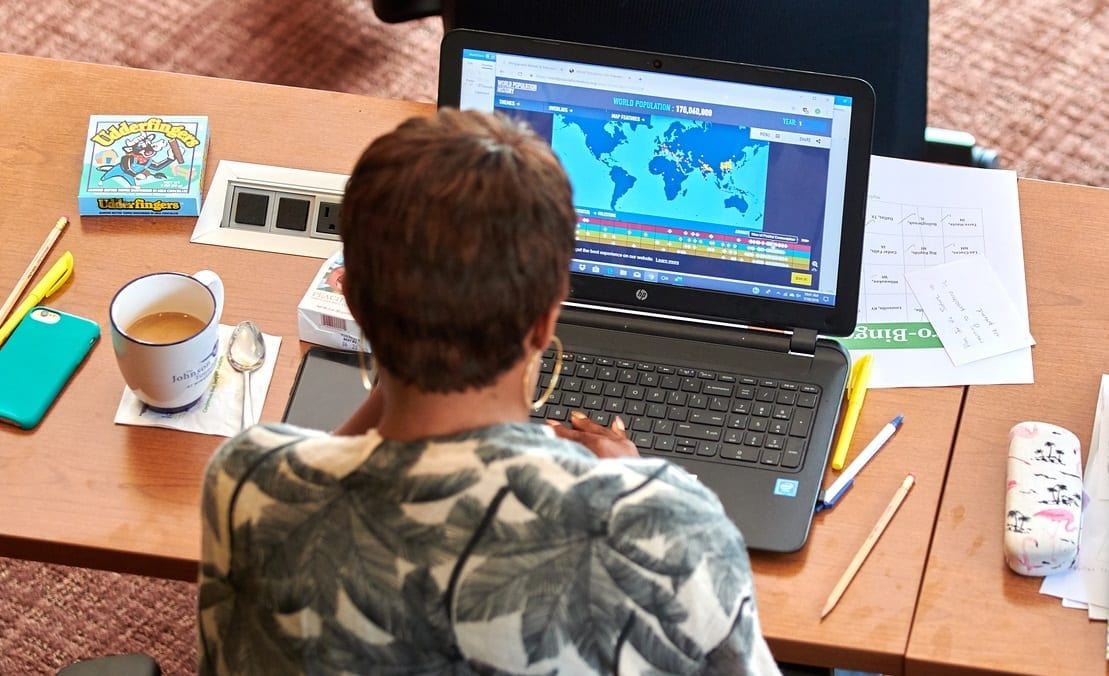 Similar to our dynamic, in-person workshops, PopEd virtual teacher training workshops showcase the interdisciplinary, fun, standards-aligned teaching resources and lessons you've come to expect from PopEd. And all events are tailored for the grade and subject area of participating educators.
We have several great solutions for working with your group of teachers online:
Live webinar – facilitated by our professional staff in real-time, with participant interaction
Pre-recorded webinar – we'll email you a link to the recording to share with teachers
Something else! We're happy to work with you to fit the needs of your situation.
We offer these online workshop opportunities to both pre-service classes that meet online, and schools or districts looking for a PD their teachers can complete on their own time.
All participating educators will receive access to one of our password-protected online lesson plan libraries. These contain between 30 and 60 lesson plans along with data sheets, graphics, background readings and more.
So whether your group meets together at a specific class time, or your teachers are working in an asynchronous fashion, we have a virtual PD that can work for you. Request a webinar now, using the button below!