Upcoming Webinars
Register to attend an online Population Education webinar.
Public Health in a World of 8 Billion
February 23, 2023
4:30 pm - 5:30 pm ET
During this free webinar, we will share lesson plans and resources that explore how human health and the health of the environment are connected, how public health impacts the quality of life, and how infectious diseases can spread quickly through a population. Walk away with our entire collection of high school lessons, as well as other classroom tools and ideas for exploring this important topic. Perfect for Environmental, Geography, Health, and Biology teachers!
Register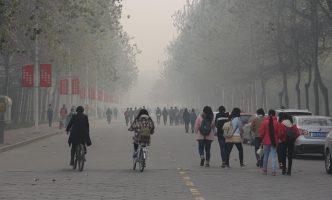 Past Webinars
Watch a past Population Education webinar on-demand.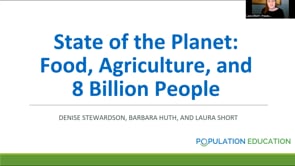 With our agricultural footprint ever-expanding, how do we feed 8 billion people in a way that is environmentally sustainable?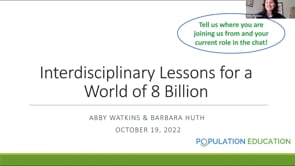 World population hit 8 billion in November 2022. This is an opportunity for authentic learning on population growth and demographic trends.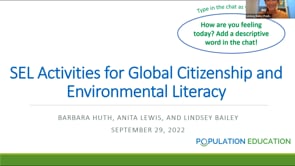 Teach global topics in your elementary classroom with activities that also help your students practice the five SEL competencies.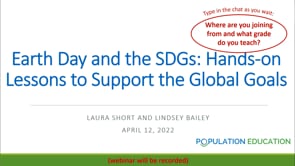 Perfect materials for celebrating a globally-minded Earth Day, and beyond!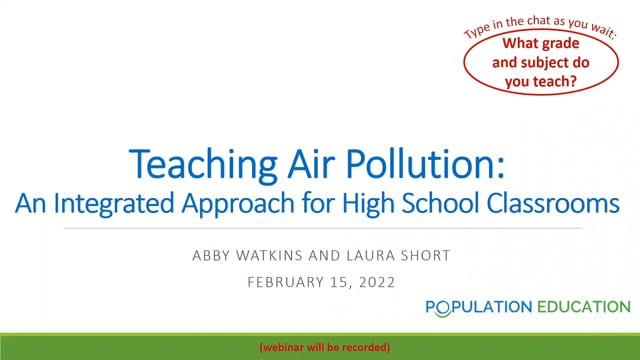 Not only can air pollution be investigated in local and global contexts, but a cross-curricular study of air pollution integrates 21st century skills into high school classrooms.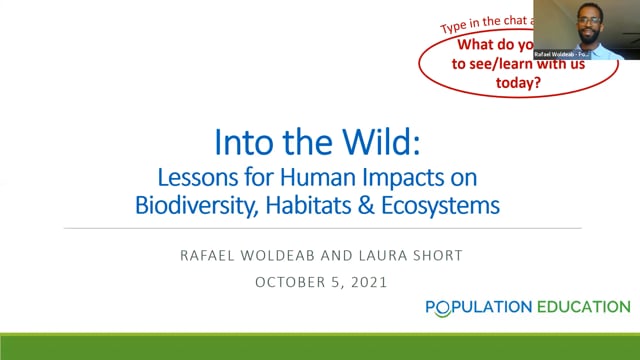 Learn fun and memorable ways for teaching about human impacts on ecosystems that are scalable for middle and high school grades.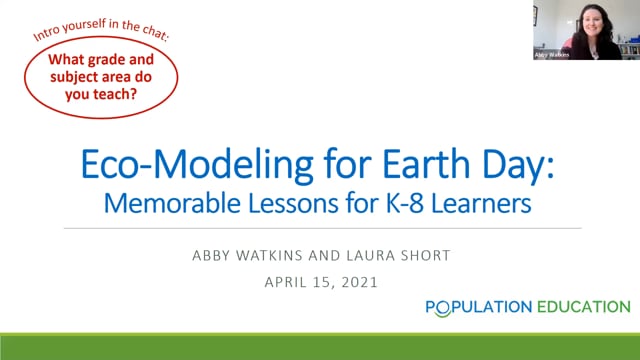 Innovative lessons that use modeling to explore and help us understand environmental phenomenon and future eco-challenges.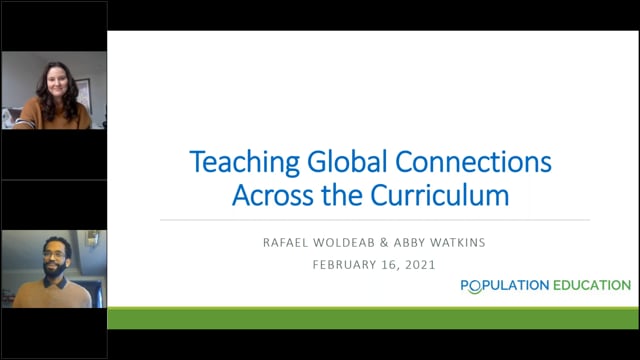 From the movement of people and cultures, to drivers of international trade, to the complex environmental challenges that bind us all - global connections abound.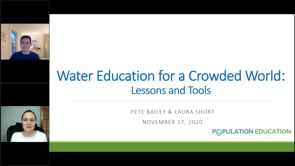 Lessons and materials for teaching about the connection between Earth's water and human population in grades 4-12.
This teacher webinar covers one of the most fundamental, yet complex questions of demographics: Why do populations grow?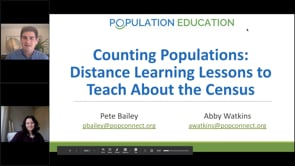 Teaching about the census is a great opportunity for social studies and real-world math. Get ideas for teaching the census in your virtual classroom!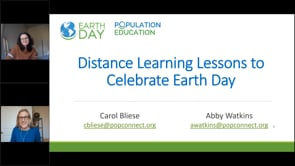 A must-watch webinar for teachers of any grade, K-12. Great ideas for meaningful and memorable experiences to promote environmental stewardship.
Nice to meet you!
Tell us a bit about yourself so we can continue creating resources that meet your needs.
You'll only need to fill out this form once. If you've already completed the form, you can confirm your email here.