Even though your teaching has moved online, you can still provide students with meaningful and memorable experiences to promote environmental stewardship. Over the past two weeks, we had the opportunity to work with over 200 educators through an Earth Day webinar and share specific teaching ideas and activities for Earth Day e-learning. It was such a success, that we're excited to share the materials with a broader audience of educators!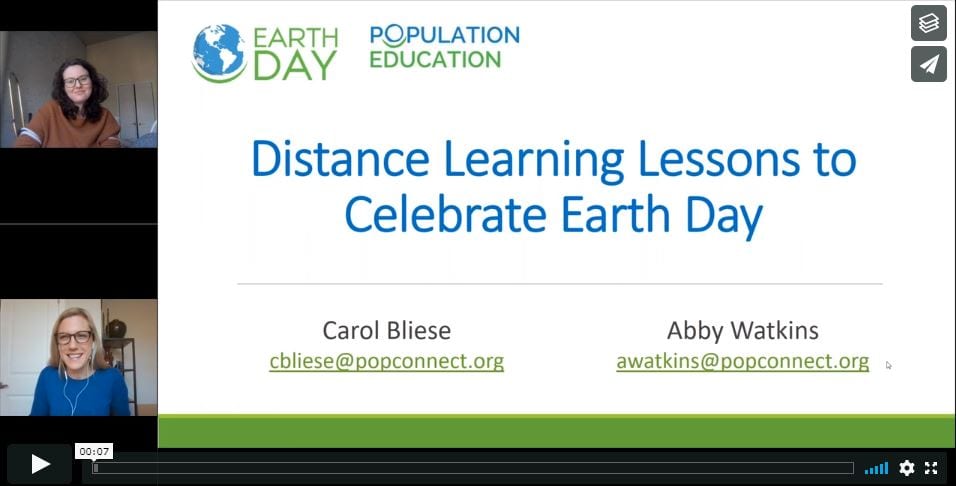 5 Earth Day Activities Your Students Can Do At Home
In this blog you'll find five lessons that utilize online tools like video, virtual mapping software and Google Docs, along with everyday materials that students have around the house. We'll provide you with templates, scripts and more via a Google Drive, and the post below includes detailed instructions, to ensure you can easily implement the activities with students and/or parents.
You can also watch a recording of the full Earth Day Distance Learning webinar at your leisure for further support in implementing the lessons.
Don't let a stay at home order keep you from instilling and inspiring environmental values this Earth Day!
Middle School Students Investigate Sustainable Communities
The lesson in Search of Sustainable Life focuses on urban sustainability – a perfect topic for Earth Day! To start, make a copy of the Google Form Help Build Our Sustainability Index. Each student will complete the form as a way to brainstorm factors that make a community sustainable.
First, students are presented with five photographs of different communities. For each image, they must decide whether they think the community represented is sustainable or not, and write a sentence or two explaining their reasons.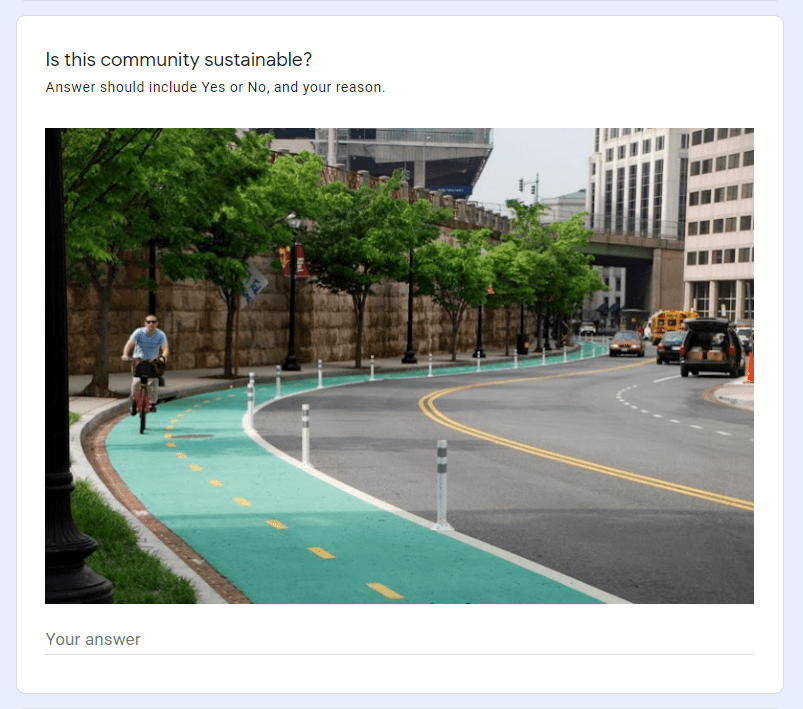 Next, it's time for brainstorming. The form instructions encourage students to come up with factors they think, if found in a community, would mean it was sustainable. Ultimately, they must choose their top 10 and type them into the provided form fields. These are the 10 factors each student thinks are most important in deciding if a community is sustainable.
Once all students have completed the form, you'll need to tally the results. Because very few answers will be exactly the same, it's helpful to look for themes. Availability of nutritious food might make the list, if a quantity of students write things like: availability of farmers markets, the number of grocery stores per person, or the availability of a reduced lunch program.
When you've found the top 10, this is the class Sustainability Index! Distribute it to your students for them to have a look.
Now students put the Sustainability Index to use. Each student investigates one of the factors from the index in your own town, and they display information about it on a foldable.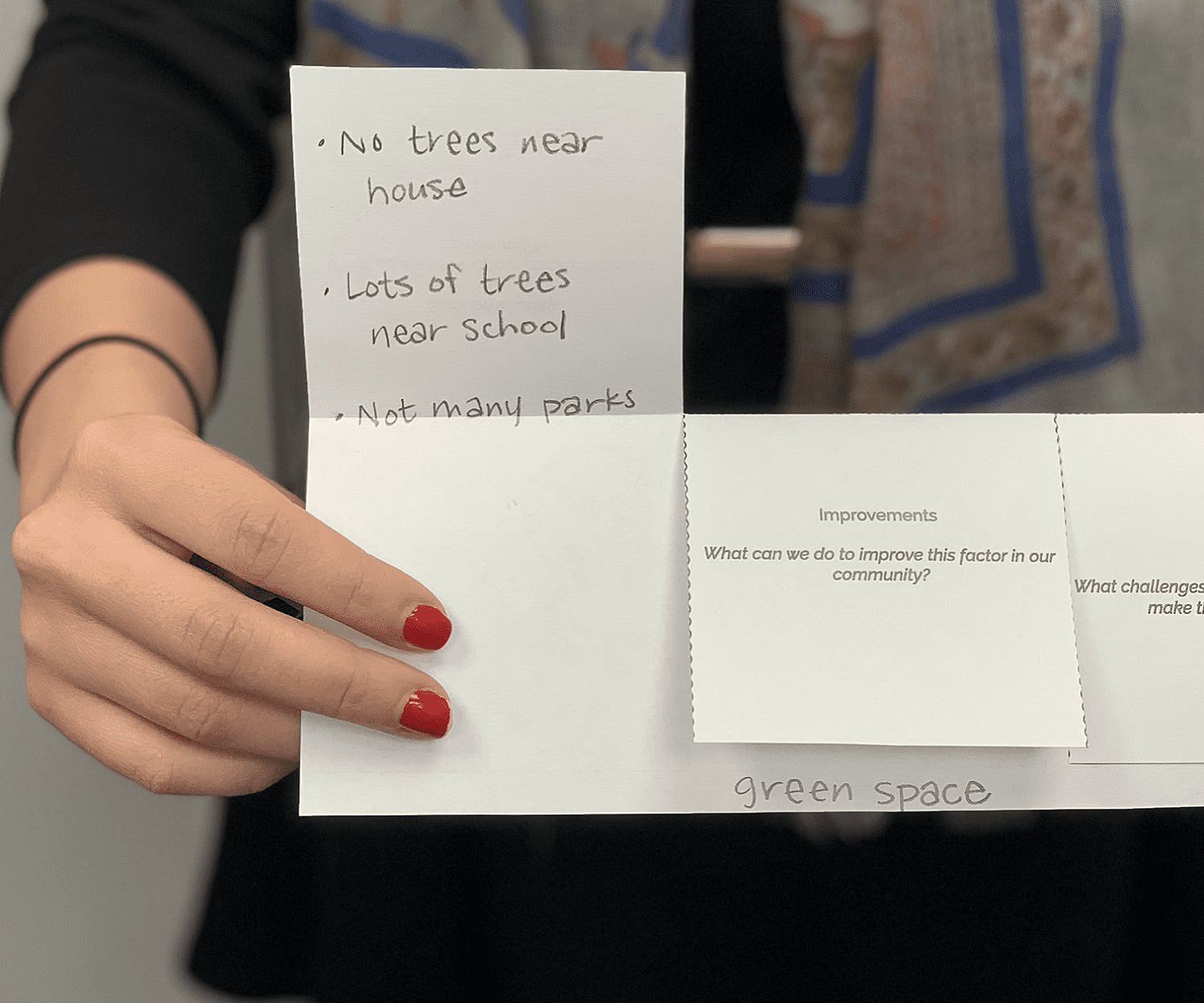 We provide the foldable template for students who have printers at home. Otherwise, a piece of paper folded in half the long way, with the two appropriate slits cut into it, works just as well. The three-part foldable asks students to answer the following questions:
What do we know about this factor in our community?
What can we do to improve this factor in our community?
What challenges might we face when trying to make these improvements?
Students can share their work by sending you a short video "tour" of their foldable, where they explain it to you, or take a picture of the inside. If you meet virtually as a group, students can share out with their peers what they found, and then the whole class can discuss: Is our community sustainable?
Online Mapping Activity for High Schoolers Explores CO2
In the activity Let's Go, your students pretend to be college freshmen who have recently arrived in a new city and want to explore. Divide your class into four groups an assign each the university they are "attending" – Wayne State in Detroit, UT-Austin, Howard University in DC, or Portland State in Oregon. Provide students in each group with the appropriate Google Doc for their city.
Students will follow the instructions on the Google Doc to compare and contrast getting from their starting point ("their dorm room") to four sightseeing locations using a car vs public transit. Students use Google Maps to determine the time and distance for each location using both transportation options. Based on this information, what is their preference for moving around their new city?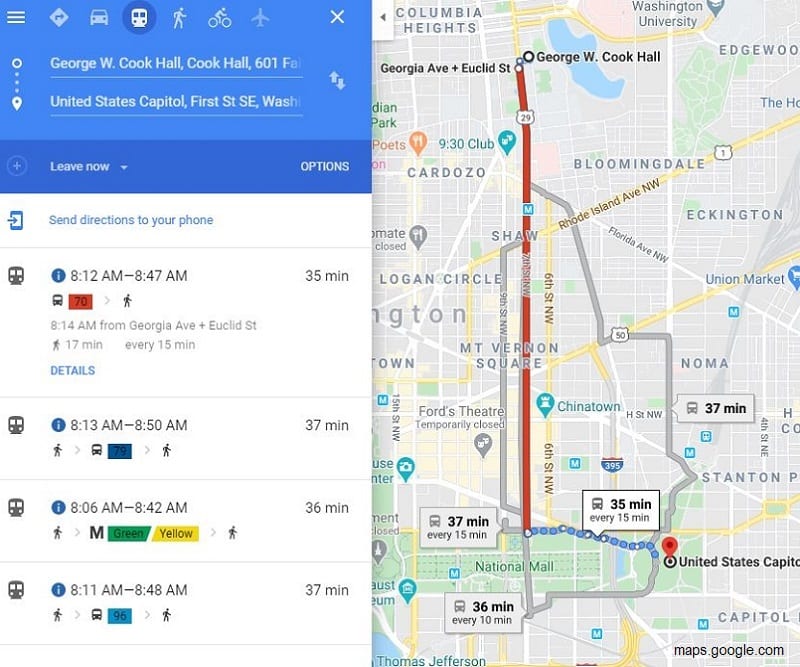 Next, the students analyze a provided graph that shows the amount of CO2 per kilometer emitted by different types of transit. Students calculate how much CO2 would be emitted for each transportation option (car vs public transit) for all four locations. Does this information change their transportation preferences? In some cities it might, but in some it might not. The four cities in the lesson were specifically included because they have such different transit profiles – for example, Portland just added many new light rail trains to their system, while Austin remains very car-centric.
Lastly, students consider the population of their new city. What would be the disparity in CO2 emissions if everyone in the city decided to drive in a single-rider car, or if everyone used public transportation? Students can share their findings and decisions through an online discussion forum.
"Green" City Planning Activity for Upper Elementary Students
Green Spaces is a two-part activity where students explore the necessity of green space and design an imaginary city that meets both the oxygen needs and daily living needs of the city's residents.
Part 1, which is completed offline, has students create a concrete visualization of the 25 square feet of green space (assuming it's grass) needed to provide oxygen for one person for one day. They'll create a 5 ft x 5 ft plot on the ground using items found around the house. If working indoors, a student places a heavy object (like a can of beans) on the ground, measures 5 ft, and places another can. They do this for all four corners of the square and then outline it with yarn, fishing line, a couple jump ropes – whatever they can find. If your students don't have rulers or tape measures at home, provide them the square dimensions using everyday objects. For example, the square would be 13×13 soda cans or 8×8 unsharpened pencils.
Part 2 is where students design their own city! We provide city planning templates in Google Sheets. Students follow the instructions to first determine the amount of green space available in the current city and if it's enough for the people who live there. (Spoiler – there isn't enough green space!) So they'll creatively think about ways to change some of the current land types – housing, transportation, etc – to include more green. They might want to stack roadways, or create rooftop gardens.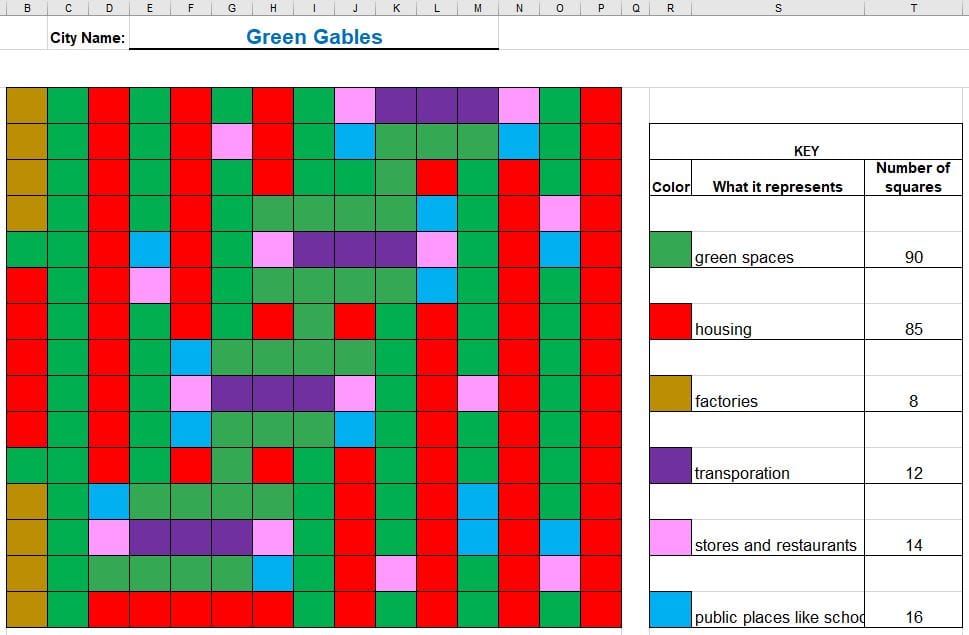 With these changes in place, they "design" their city on a pre-made grid in the Sheet using the paint tool to first create a key, and then to plot out their city. We provide instructions and city planning templates for two city sizes, so you have a choice of which to share with your students based on grade level and/or ability.
Interactive Storytelling for Lower Elementary Students
Who Polluted the River? is a favorite Earth Day lesson for PreK through 2nd grade. The original lesson plan has students add "pollutants to a river" (pantry items like baking powder and coffee to a bowl of water) as the teacher reads a story about a local river.
Of course, this specific interaction isn't possible with virtual storytelling, so we've added additional components to the story in order to keep students engaged and their attention intact. There are things for students to do or say, with your guidance, as you read the story. And you'll still add the pollutants to the bowl of water, to provide the visual representation of a river becoming more polluted over time.
We suggest you record a video of yourself reading the story that can be posted to Google Classroom or the link emailed to your students' parents. Though if you meet with your students virtually as a group, you can absolutely read the story "live" in real-time.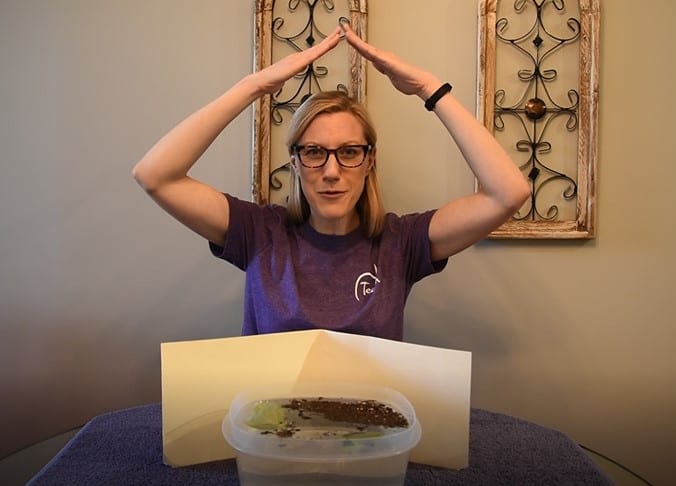 The interactive story instructions and script provide the full story, with pull-outs telling you when to add the various pollutants, and prompts to get your students actively engaged. For example, when wind blows through the trees, your students puff out their cheeks and blow out big gusts of air; when there is a person fishing, your students wiggle their bodies like a fish.
The virtual story ends with a challenge for your students to think of something they can do with their families, while at home, to make a difference for the planet. Maybe they can take a walk and pick up litter, or make a point of turning off the faucet when they aren't using water. If you meet with students individually, they can tell you about what they've been doing on your next call.
High School Virtual Lesson on Environmental Justice
The lesson Trash Trouble in Paradise challenges your high schoolers to weigh the real-world environmental, social, and economic factors around siting a landfill. We've based the lesson on an actual debate from the Hawaiian island of Oahu, where the city council was trying to determine which of three (very different) communities would become home to a necessary landfill.
First students watch a short 3.5 minute video that outlines the meaning of "environmental justice" and read the article Politics of Waste Management and Environmental Justice in Hawaii.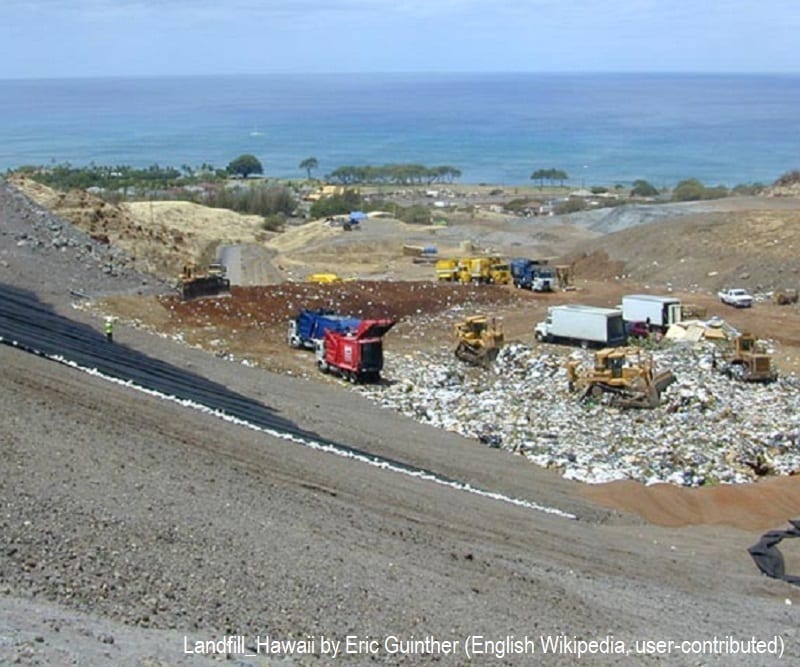 Next you'll divide students into three groups, each representing one of the three communities of Wai'anae, Kahuku, and Kailua. Provide students in each group with their respective Community Profile, a one page reading with images about their community. Provide all students with the Community Data Sheet, which includes statistics across the communities on population basics, racial make-up, income and education levels, and land and housing data. They'll find that the three communities are very different – one is much wealthier than the others, one has a large indigenous population, etc.
After students have had the opportunity to explore this information independently, they should meet, through whatever discussion forums you're using for distance learning, with the other members of their community. They'll collaboratively respond to prompts and questions on a Google Doc, including:
Identify at least one reason your community was selected as a good site for the landfill.
Identify at least two arguments against placing the landfill in your community.
What are some benefits of your community? What do you love about it and want to protect?
What are some of the challenges of living in your community? What do you wish you could change?
Ultimately, each community group will create a proposal to the city council. The proposal must include the conditions that must be in place for your community to accept the landfill and argue the things expected from the council to offset the potential damage associated with having the landfill. The format of the proposal can be left up to the students – some groups might create a written proposal, others might build a Prezi, or others might record a video.
A Virtual Earth Day to Remember
Please visit the Earth Day Distance Learning Google Drive and copy any/all materials that will be useful to you. Once copied, you can modify the forms, sheets, and documents to fit your needs.
The constraints of schooling from home need not keep your students from celebrating Earth Day! We hope these activities, templates, and downloadable materials will be useful to you for Earth Week 2020 and beyond.
Enjoy, and happy Earth Day!
Image credits: 1st Street NE cycletrack, Washington DC by BeyondDC is licensed under CC BY-NC-ND 2.0; Landfill_Hawaii by Eric Guinther (English Wikipedia, user-contributed)