Want to receive free Population Education teaching materials or learn more about PopEd teacher training workshops? If the answer is yes, we have good news – our staff will be attending the National Science Teachers Association (NSTA) annual conference this spring and is excited to support teachers covering sustainability, human ecology, and population pressures.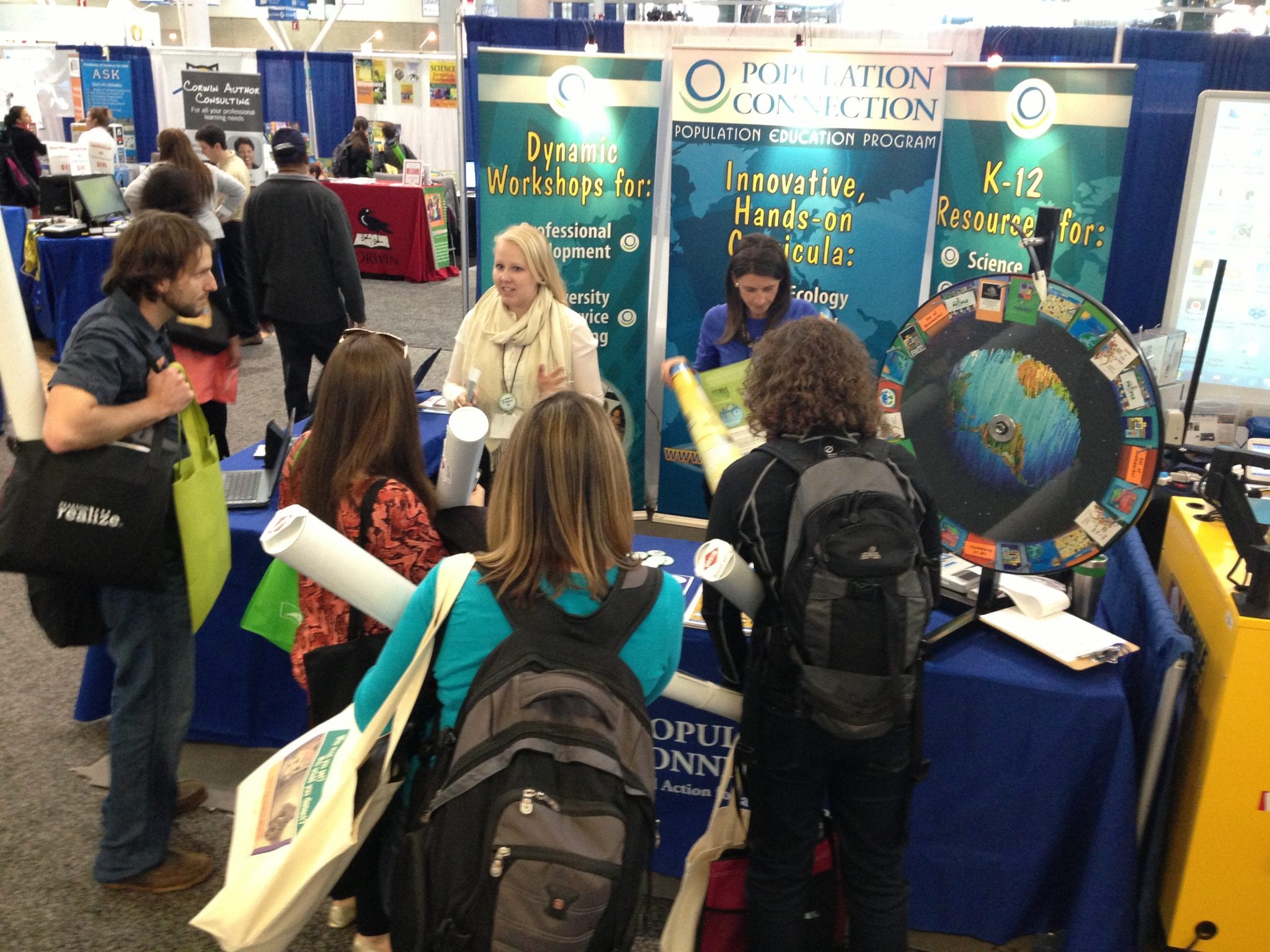 The 2016 NSTA conference will be held in Nashville, TN on March 31 – April 3. You can find Population Education in the exhibit hall, booth #1420.
Whether you teach at the elementary, middle or high school level, or prepare future teachers at a college/university – we have something to offer. We'll be giving away posters, data sheets, our famous "dot" DVD, as well grade specific curricula and lesson plans. We can also tell you more about the exciting professional development opportunities available to you and your school. Population resources and workshops are an easy fit throughout the science curriculum (including life sciences, earth science, and environmental science) and will help teachers meet the Next Generation Science Standards.
See you in Nashville!