We are pleased to announce Jerry Zinner as the 2015 Most Valuable Trainer! Jerry entered the Population Education Trainer Network in 2011 and has since completed over 20 workshops. Currently an Adjunct Professor in the Watson School of Education at the University of North Carolina Wilmington, he's been in the educational field for over 50 years, starting as an elementary teacher in Pennsylvania. Jerry discovered PopEd after having a workshop presented in his class in 2009 and became a trainer shortly after. Recently, I had the opportunity to ask Jerry a few questions about his experience as a Population Education trainer.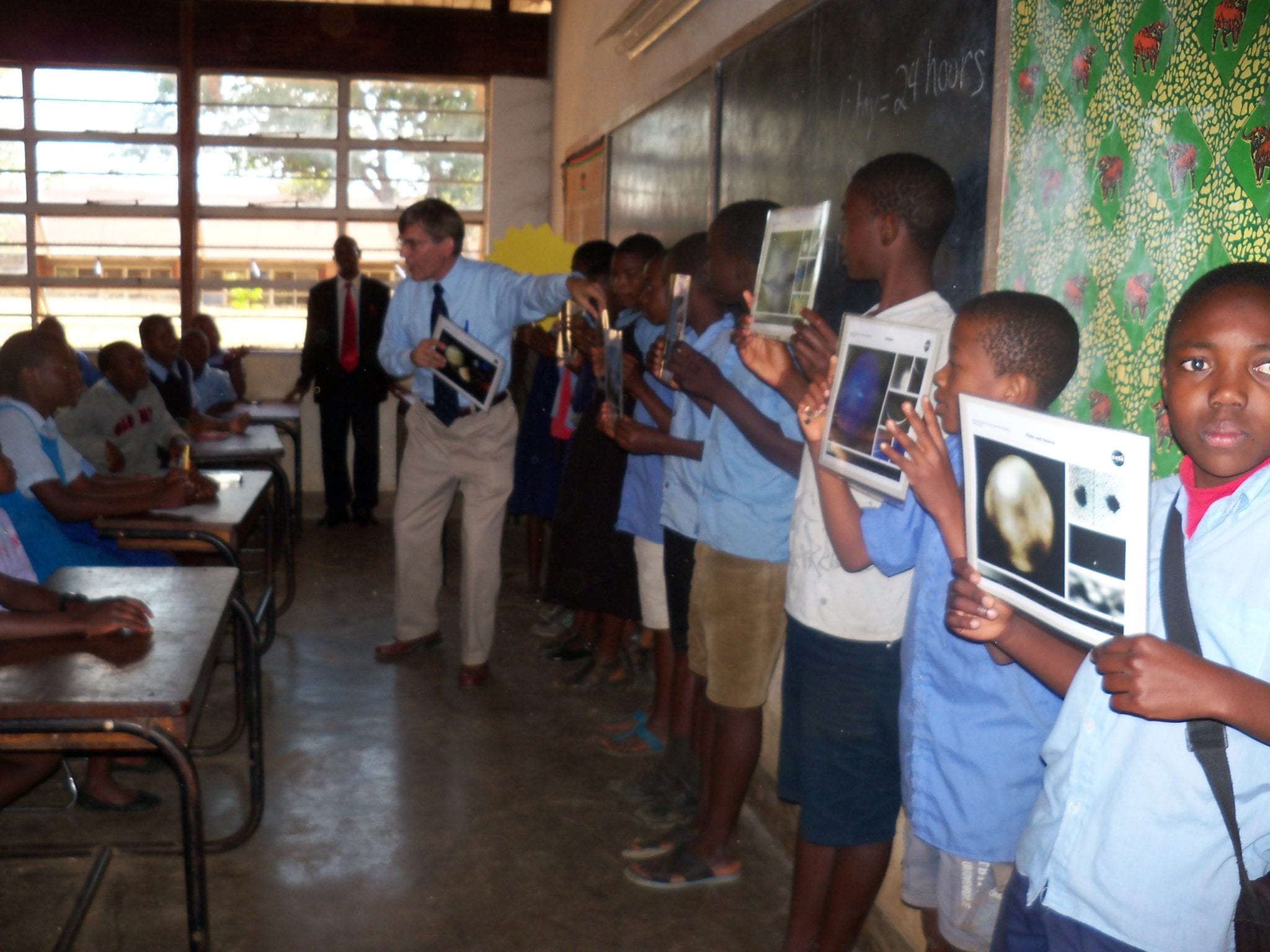 What is your favorite PopEd lesson plan?
My favorite lesson plan is probably Who Polluted the Potomac? because it gets the biggest participant reaction. I always make it local to the Cape Fear River. I also like Panther Hunt. Both activities elicit huge reactions. The appeal of the workshop is how interactive it is, and we utilize the atrium in the building to facilitate some of these activities and this also allows for passersby to stop, see what we are doing, and ask questions about it. Something for Everyone is also a favorite – the undergrads go nuts with the no-communicating part!
Do you have a favorite presentation or memorable experience that you would like to share?
In my experience, the most receptive audience has been middle school teachers. Some of them even say, "I'm going to do this tomorrow!" during the presentations. One memorable conference, it was the last session of the day, in the last room at the very end of a hall. I was thinking nobody would show up because it was so far down the hall at the tail end of the conference, but I ended up having 10 participants and the session was voted the Outstanding Session of the conference!
Any tips or ideas on using PopEd materials or presenting PopEd workshops you would like to share?
I think wherever possible, keep it local. If you can relate the lesson to anything local, it helps! I love doing workshops – it's a great thing. I've been very fortunate to have had positive workshops that both grads and undergrads enjoy. It's hands-on and minds-on, the participants are doing things and they are involved, and the resources are teaching things that are so important – maybe now more important than ever. It's very timely and current.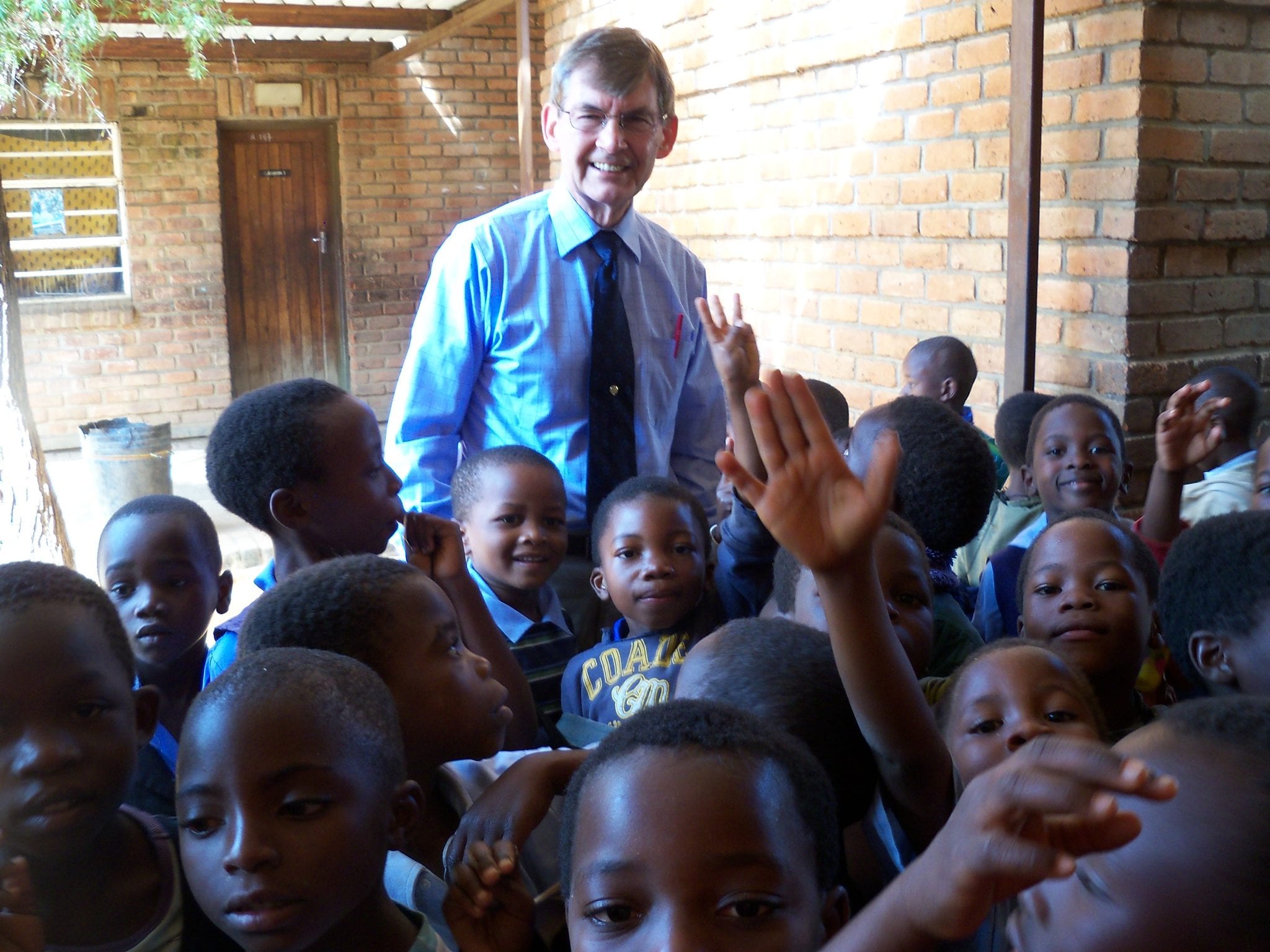 The students (and participants) love receiving a disc at the end of the session and I think that allows everyone to become active participants in the workshop because they know they will receive the materials at the end. It really frees them up to participate. Also key: use of household pantry items!
Jerry has also been an early supporter of our initiative to increase the number of in-service PDs we offer directly to current teachers. In addition to offering valuable insights into the workings of schools and districts, he is an enthusiastic and willing presenter. Jerry offered the first in-service PD under this new initiative in October 2014 (through UNCW's Center for Education in STEM) and is already lined up to present another PD for the Onslow County School System this fall.
Thank you Jerry for all of your hard work and contributions to the success of the Population Education program!