The World of 8 Billion student video contest is a favorite among teachers who strive to incorporate real-world skills and issues into the classroom. Now in its 13th year, the contest continues to provide a fun opportunity for authentic learning.
So what's new with the video competition in the coming 2023-2024 school year?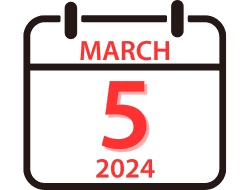 New March Deadline Gives You More Time
You asked and we answered! The contest submission deadline has been extended. We hope this extra time will make it easier to schedule the video project in your course syllabus. All videos must be uploaded by Tuesday, March 5, 2024.
Free Lesson Plans on Climate Migration, Health, and Invasive Species
Need help introducing the topic of invasive species to students? Want to provide a fun simulation on climate migration or a board game on global health outcomes? We have free downloadable lesson plans for middle school and high school teachers on all three of the contest's global topics.

Option to Upload Multiple Videos
Teachers rejoice! You can now submit multiple student videos within the same form. This means you won't have to fill out the Video Submission Form for every one of your students' submissions. Instead, select the I Am a Teacher option, and you'll enter your information once, and then the info for individual videos in a bulk upload form. What will you do with all that extra time?!
Interactive Student Notebook Upgrades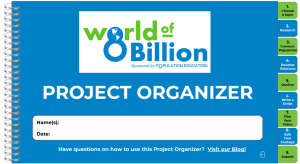 Last year we introduced an interactive Project Organizer, available as a Google doc or downloadable PDF, and it was a huge hit. Many teachers reached out to tell us how it kept their students organized, helped them with pacing their video project, and was an easy place to save their research. This year we've made some improvements based on your feedback.
One of these is the introduction of a Video Project Guide – a condensed version of the Organizer for students who need some guidance, but not the level of hand-holding provided by the full Organizer. Check out both and choose the one that's right for you.
Connections with AP Course CEDs
For years, teachers have assigned the video competition as a unique AP assignment. If you teach an AP course, and are wondering if the contest fits, we have it all laid out for you. Check out our comprehensive list of connections between the student video project and the CEDs for AP Human Geography, AP Environmental Science, and AP Biology.
Fun Student and Teacher Stickers
Download our free sticker templates and print for you and your students. They're an easy way to build excitement around students' work and let others know how you all are making a difference.