The National Council for Geographic Education turned 100 this year and Population Education was honored to take part in its birthday party – or, the annual conference rather. We were joined in the celebration by geography teachers from kindergarten through high school level and from as far away as Alaska and Germany.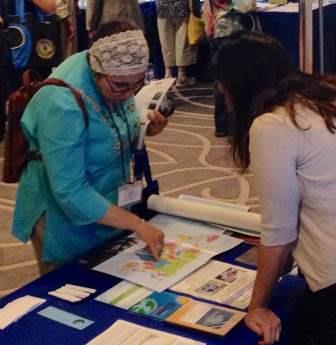 On Friday, we facilitated a popular session, "Teaching Human Geography with Cartograms," which showcased our World Population Map and accompanying lesson plans. The cartogram map was a stand-out at the convention and we were pleased to be able to provide it to eager high school teachers. At our session, participants got practice creating their own cartograms showing how population has changed among the world's regions over time and examining land use changes in select countries.
We rounded out the weekend with the Sunday session "Connecting the Dots on World Population," highlighting the new World Population History website. Following a show-and-tell of the various site components – the interactive and zoom-able world map of population dots, the social and environmental map overlays, the event timeline and the background readings – participants were given a sneak peek at the accompanying lessons that are soon to come. Specifically, we looked at population pyramids over time and the UN's new population projections for 2100, both globally and broken down regionally.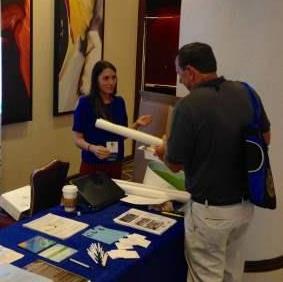 Throughout the weekend, Population Education staff was on hand in the exhibit hall providing posters, DVDs, and curriculum CDs. It was a fun opportunity to meet other educators with a passion for human geography and provide them with free stuff for the upcoming school year. The new 2015 version of the World Population DVD (often referred to as the "dot," or "heartbeat" video) was on display as well. And while many NCGE veterans were familiar with the video, it was exciting to point out and share all of the new aspects of the updated version.