This year our annual Population Education Leadership Institute made its way to the Cornhusker State. We spent a dynamic weekend at the Lied Lodge in Nebraska City, Nebraska welcoming new and existing trainers into our Trainers Network and preparing them to facilitate PopEd workshops. This year's 28 participants included a variety of educators from 13 US states (Nebraska, Wisconsin, South Dakota, Kansas, Iowa, Minnesota, Illinois, Missouri, Ohio, Colorado, California, Tennessee, South Carolina) and Canada.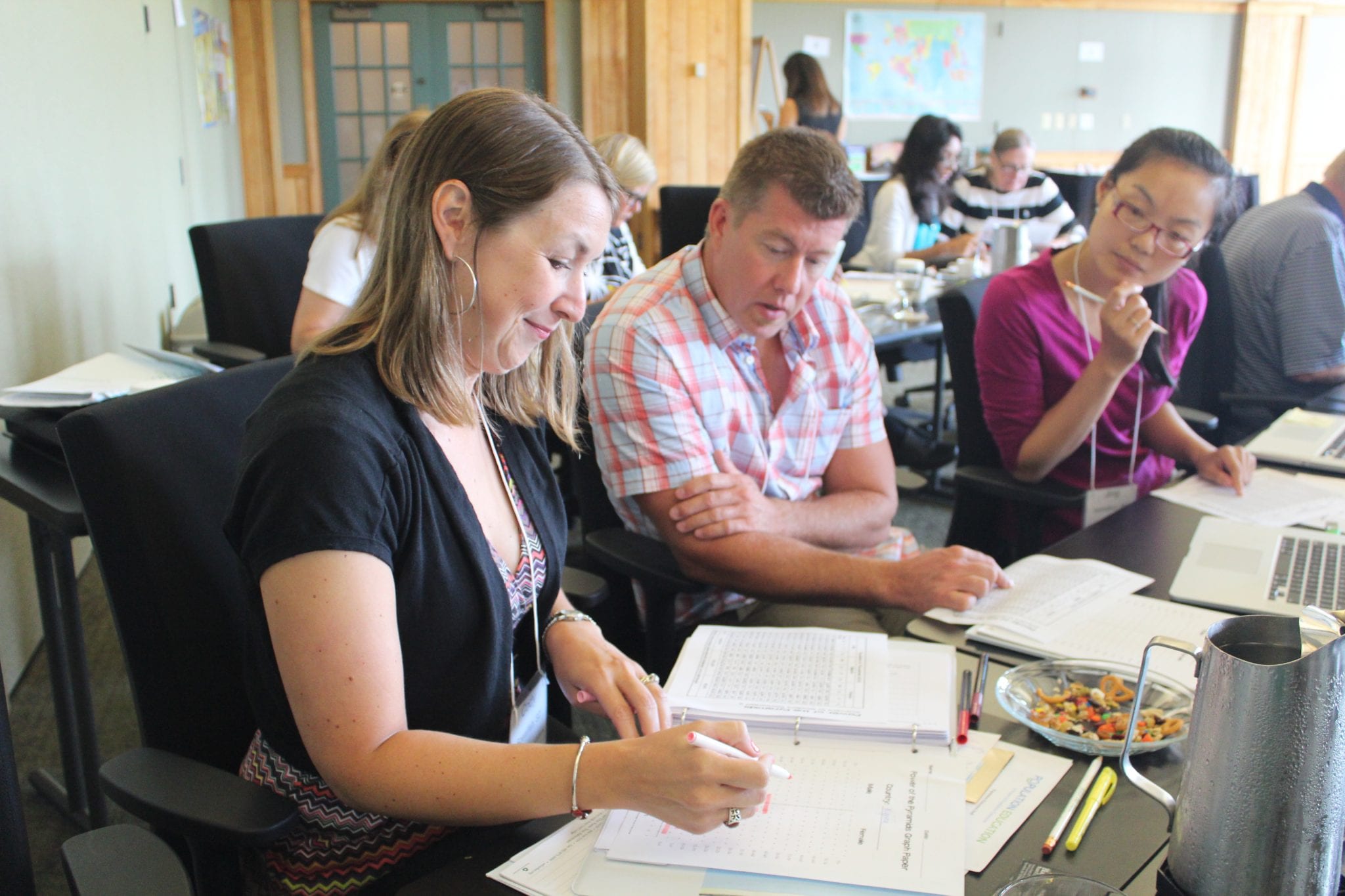 The beautiful Lied Lodge sits on the 260 acre Arbor Day Farm, originally the estate of J. Sterling Morton, and the founder of Arbor Day. The lodge was designed to serve as a resource for the Arbor Day Foundation and other conservation-related organizations. Environmental consciousness is present in every detail of the lodge from recycled building materials, to low flow toilets, to the lodge's unique bio-mass powered heating and cooling systems – and that's just the inside! The grounds feature natural windbreaks (planted by Mr. Morton himself) and a parking lot runoff filtration system for storm water.
This weekend was an opportunity for our staff to get acquainted with our trainers and for our trainers to familiarize themselves with the ins and outs of our program. Our staff modeled hands-on lessons ranging from K-12 and covered the wide-ranging content areas that trainers can facilitate in workshops. Participants shared in fruitful discussion on current population issues and their relevance to teaching via interdisciplinary lessons. We explored the wide variety of places trainers might find themselves presenting a PopEd workshop including teacher conferences, pre-service classes at college/universities, district in-service days, nature centers, and even zoos. To wrap up an energetic weekend of learning our trainers took part in a practicum that led them through the process of designing a workshop agenda by choosing age and subject appropriate activities and lessons.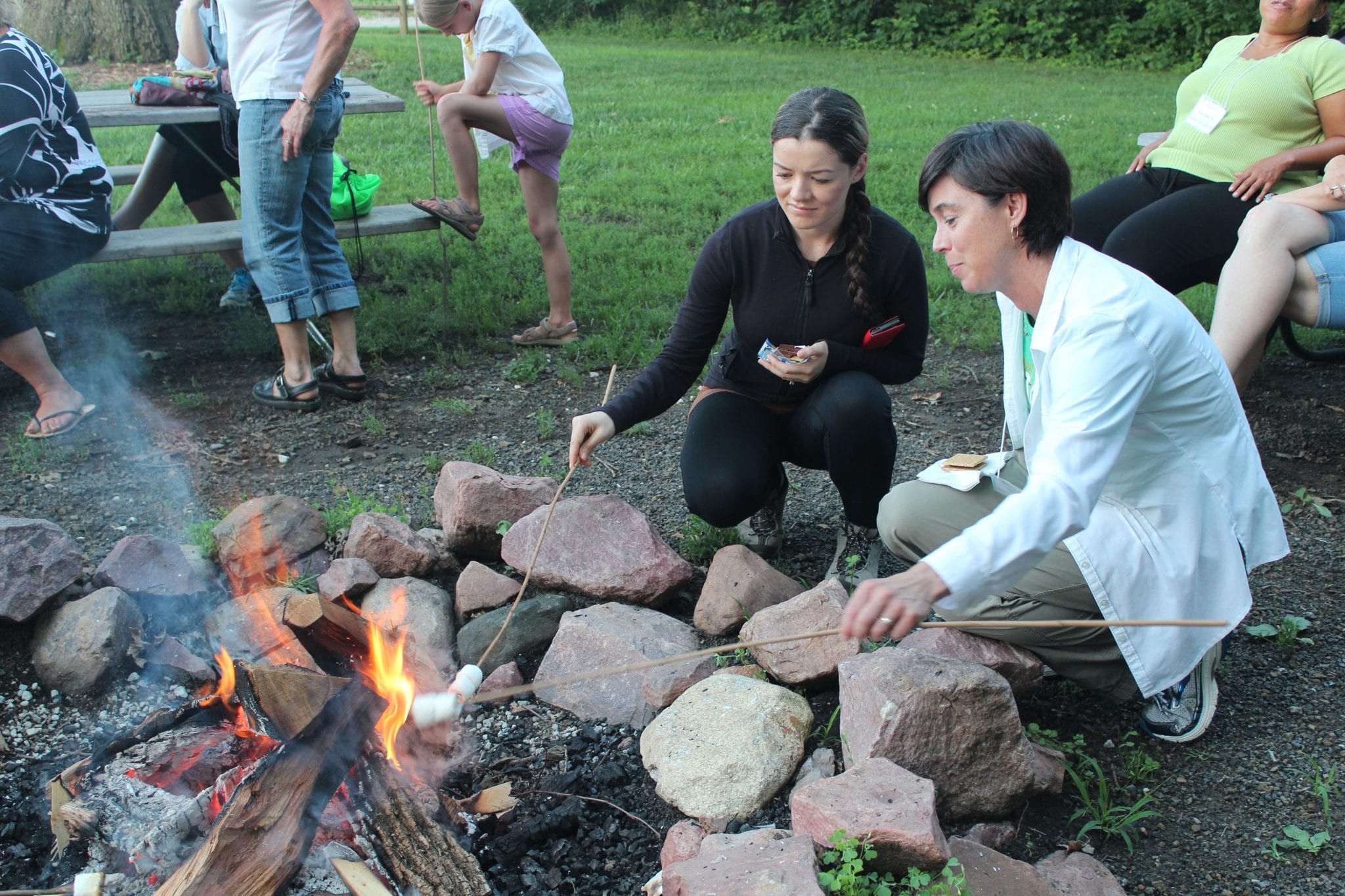 But of course, the weekend wasn't all work and no play! In our downtime we had our choice of outdoor activities and sites to discover. We had access to wooded trails which led to restored historic barns, orchards, and a parking lot arboretum featuring almost 50 species of trees. On our last night at Lied Lodge, we were treated to a tractor pulled hayride culminating with a twilight bonfire – complete with smores!