After a summer of record-breaking heat, wildfires, and intense storms, it feels fitting for our fall theme to be on teaching climate change. Climate change is arguably the most overarching human impact on the planet – a warming world has impacts on food and water supply, species loss, the spread of disease, migration patterns, human health and so much more.
We're Helping You Teach About Climate Change
And with an issue that is so complex and far-reaching, it's no surprise that teaching about climate change can feel daunting. If you're reading this blog, you've likely scoured the internet for climate related classroom resources that are age-appropriate, nuanced, and scientifically accurate. According to a poll from the North American Association for Environmental Education, 75% of teachers in the U.S. feel that "Climate change will have an enormous impact on students' futures, and it is irresponsible not to address the problem and solutions in school." But sadly, only 21% felt "very informed" on the topic, and 44% felt they had the resources needed to teach it. Clearly, there is work to be done.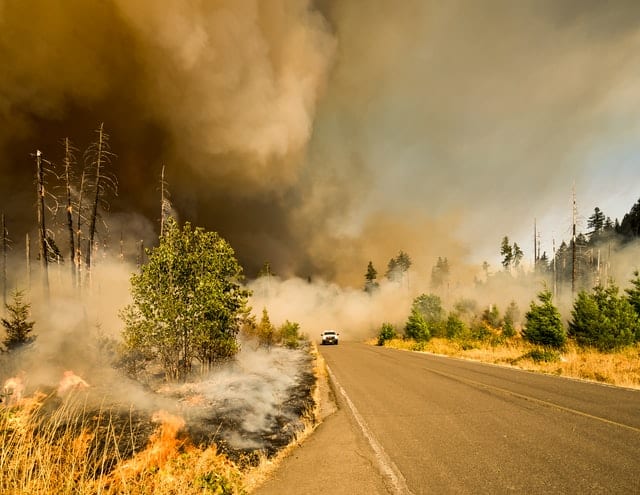 Climate Change Education for Teachers
For the next couple of months, our goal here at PopEd is to support climate change education in K-12 classrooms. Here's how:
We will be sharing classroom resources, from PopEd and elsewhere, that are effective tools for teaching climate related topics at all ages.
A series of climate blogs will take a detailed dive into topics like how climate change impacts wildlife and wildfires. (Blogs will boost your knowledge as an educator, but are also great reading for high school students!)
We'll host a free teaching climate change webinar for grades 6-12 teachers. The virtual teacher training will showcase PopEd lessons that cover a range of climate change topics – from looking at climate related data, to climate justice, to impacts on the world's oceans. Register here to participate in the webinar and get free climate change lesson plans.
And finally, our social media accounts will be sharing lots of interesting and digestible articles to expand your personal knowledge of climate issues.
Follow along on Facebook and X (formerly Twitter) using the hashtag #PopEdClimateChange to make sure you don't miss all the great classroom resources we share.
Why Teach Climate Change with Population?
Comparing a graph of human population growth over time with historic CO2 emissions, the connection looks pretty clear – as the number of people on the planet has grown, so have carbon dioxide emissions. An increasing number of people on the planet means more cars on the road, more appliances, more industry, and more homes to heat. These activities are historically powered by carbon-based fossil fuels which, when combined with oxygen in the air, form heat-trapping CO2 that warms our planet.
Yet while this is connection is true, it doesn't tell the whole story. Wealthy, industrialized nations with affluent lifestyles are responsible for the vast majority of CO2 emissions and low-income regions contribute very little. Low-income regions are also more vulnerable to climate change impacts like extreme weather, drought, and water shortages. Moreover, the world's 47 least developed countries have the fastest growing populations, meaning more people will be in harm's way.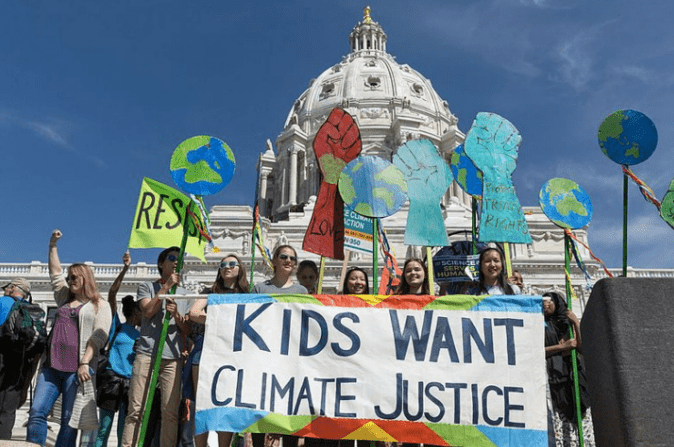 Changing the trajectory of rising CO2 emissions while addressing climate inequities in a way that centers the rights of both people and the planet, is one of the greatest challenges of our time.
Teaching about the human factors of climate change – both in terms of human-caused CO2 emissions and the human toll of things like drought, flooding and heat waves – is critical for the future. We hope that a focus on climate change this fall will add to your educator toolbox and help you feel more confident in teaching this important topic in your classroom.
Images: Wildfire (Big Fall Creek Road, Lowell, US Wildfire by Marcus Kauffman on Unsplash), Rally (Kids Want Climate Justice, Minnesota March For Science, St Paul by Lorie Shaull is licensed under CC BY-SA 2.0)