May is Asian American and Pacific Islander (AAPI) Heritage Month in the U.S.! Although learning about and celebrating our nation's diversity should never be boxed into one month, AAPI Month 2023 is a great time to rethink your everyday lessons to be wider, deeper, and more accurate representations of today's America.
Incorporating ethnic studies into your classroom honors the greatness of diversity and the contributions of often-unsung heroes. But it can also be challenging to encounter stories of marginalization, especially when it might be impacting some of your students today. Teaching AAPI studies isn't always easy, but it's essential. So, here we are with some tips, tricks, and resources for educators on how to celebrate AAPI Month at school!
1. Take the Time to Teach Yourself
Teachers with little AAPI background knowledge – but even those with experience! – may find themselves with some homework of their own. Luckily, there are some great AAPI Month resources out there. A good starting point could be the book The Making of Asian America by Professor Erika Lee. It provides a straightforward, easy-to-read nonfiction narrative of Asian immigration through the centuries. If you prefer watching to reading, the PBS series Asian Americans also provides similar information through the medium of documentary films.
Of course, these are only jumping-off points. The more you seek out – whether it be historical nonfiction, first-person accounts, literature by Asian American authors, or anything else – the more confident you'll feel in your teaching. For educators looking for more guided learning, many organizations, like The Asian American Education Project or the Japanese American National Museum, also provide professional development workshops for free or at a low cost.
2. Lay Out Class Rules and Expectations in Advance
Ensure that each and every student knows that being respectful is non-negotiable. For many students who don't identify as Asian American or aren't familiar with AAPI cultures, it might be difficult to accept or relate to certain things when being exposed to them for the first time. That's fine; acknowledge that it's a totally normal part of learning! But make sure to set concrete rules against disrespect, teasing, stereotyping, and improper cultural appropriation before you delve into the material. Create a safe space for everyone to learn, question, and contribute without judgment or fear.
3. Try These Fun and Engaging AAPI Lesson Plans and Activities
The opportunities are wide open to bring Asian American history and heritage into your classroom. Here are just a few AAPI-focused ideas to get you started: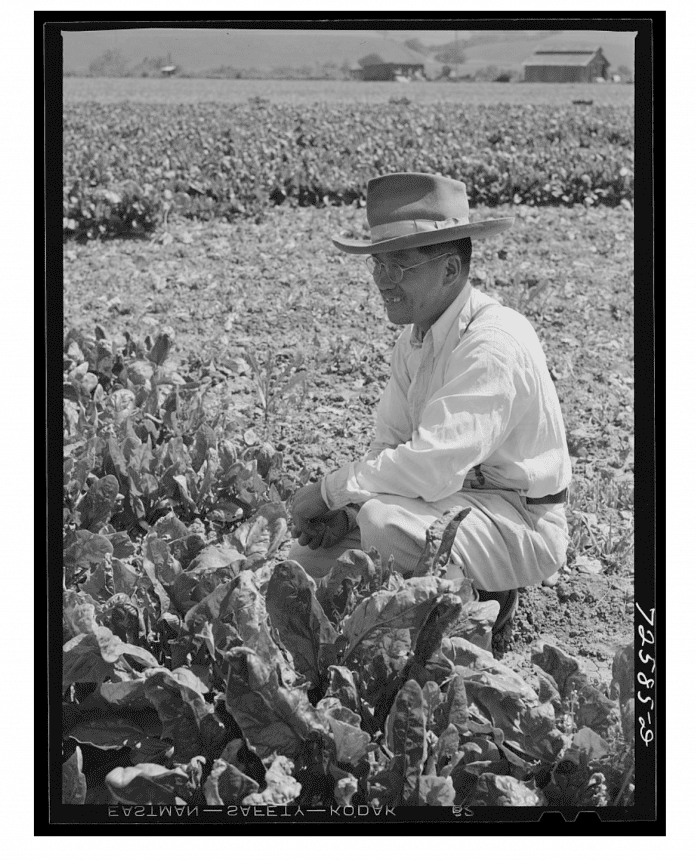 • Teach primary and secondary source analysis in your history class. Check out this free lesson on how Chinese Americans challenged school segregation, or take your pick from these AAPI collections from the Library of Congress.
• Incorporate real data relating to the AAPI population in your statistics classes to kickstart social analyses. You can find plenty of fascinating datasets at this link from the U.S. Census and pair them with AAPI Month discussion questions for an authentic learning opportunity.
• Assign a research project in which students explore the lives and contributions of unsung AAPI heroes in U.S. history.
• For a great case study in physical or human geography, take a look at the Hawaiian Islands. It's a fantastic opportunity to show your students how geological, biological, cultural, and political histories influence each other.
• Have your students read a book by an Asian American author or watch a movie by an Asian American director, then produce a paper or presentation in line with your curricular needs. (Make sure to vet options for age-appropriateness in advance!)
4. Acknowledge the Diversity Within the Asian American Community
In the U.S., we tend to assume "Asian" means Northeast Asian and overlook the billions of Asians who do not trace their lineage back to eastern China, Japan, or Korea. In reality, Asia is the largest and most populous continent in the world! As you can see in the 2018 map below, it encompasses far more than just Northeast Asian countries.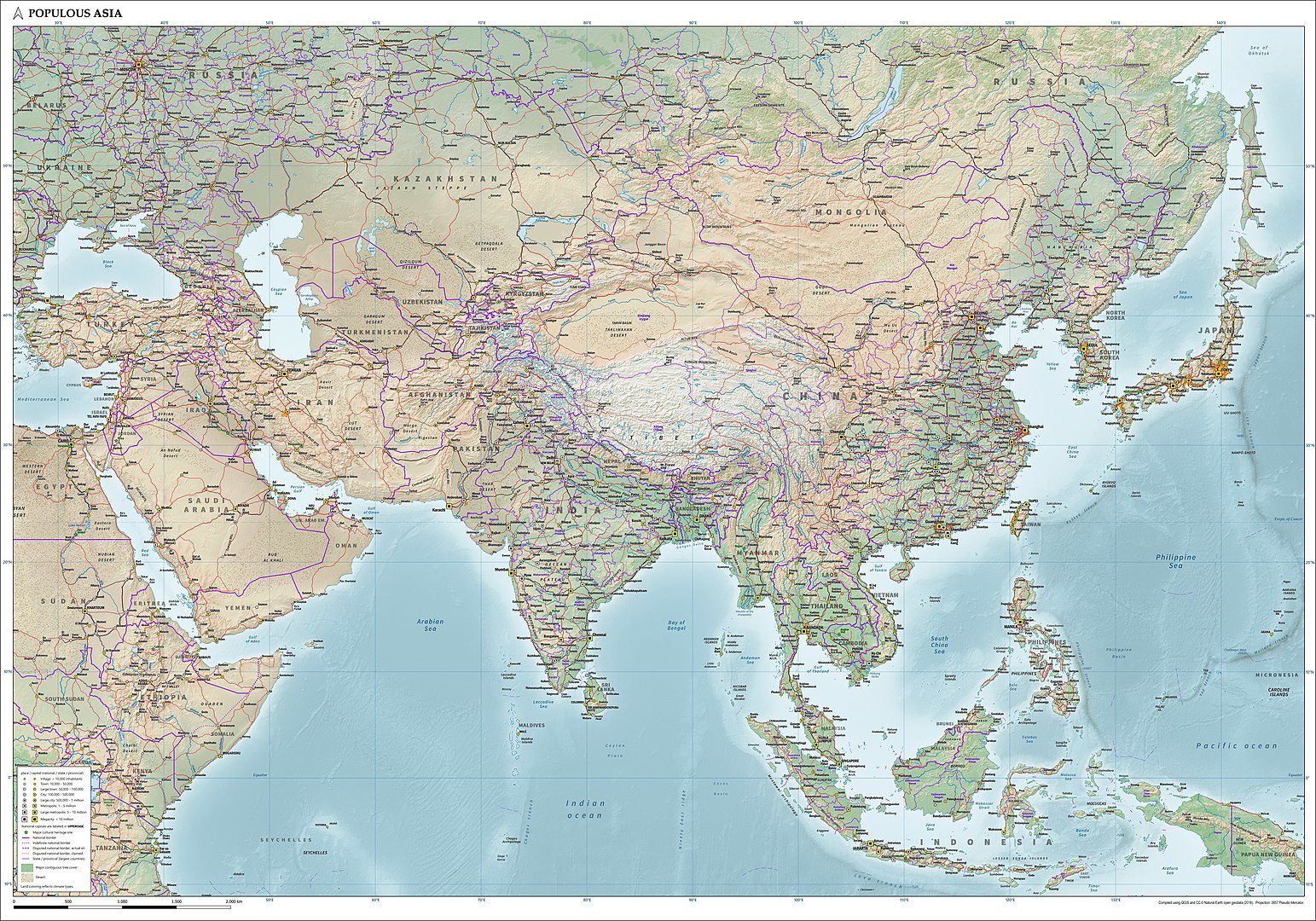 In addition, some people believe Central Asia and the Middle East to be part of Asia, while others do not. Similarly, the U.S. generally combines Asian Americans and Pacific Islanders into one category – AAPI – but there's a lot of conversation on whether the two identities should continue to be combined. All this to say, Asian America is incredibly diverse; there are so many different ethnicities, cultures, mixed-race identities, and family backgrounds included under the umbrella term "Asian American."
5. Dispel AAPI Stereotypes, Myths, and Misinformation
Like most minority populations anywhere in the world, Asian Americans are subject to many harmful stereotypes. They're often cast as perpetual foreigners, feminine or effeminate, invisible, or model minorities. The last of these may seem positive, but the model minority myth has a complicated history, having been used to block interracial solidarity and shut down demands for advancing racial equity. Be prepared to dispel these and other stereotypes if they arise during class, and teach fact-based narratives about the diversity of the Asian American experience to avoid inadvertently perpetuating them yourself.
6. Teach Relationships and Entanglements
Asian Americans don't exist in a vacuum – no one does! Asian Americans are part of America as a whole, so make sure you also discuss the histories and contributions of Asian Americans to the greater U.S. fabric in addition to their specific racial or ethnic communities. For example, you could share how these AAPI scientists have impacted all of our lives through their discoveries, or how Asian fashion, film, and food have influenced American pop culture.
Also, try to teach positive relationships among different Asian communities, as well as between Asian Americans and other racial minorities. Acknowledge that these relationships are complicated and not always friendly, but highlight the greatness that can come out of interethnic and interracial solidarity. For instance, you might share the story of Grace Lee Boggs, a Chinese American activist who was deeply involved with the Civil Rights and Black Power movements and fought for racial and gender equality for all.
7. Tread Carefully Around Sensitive Material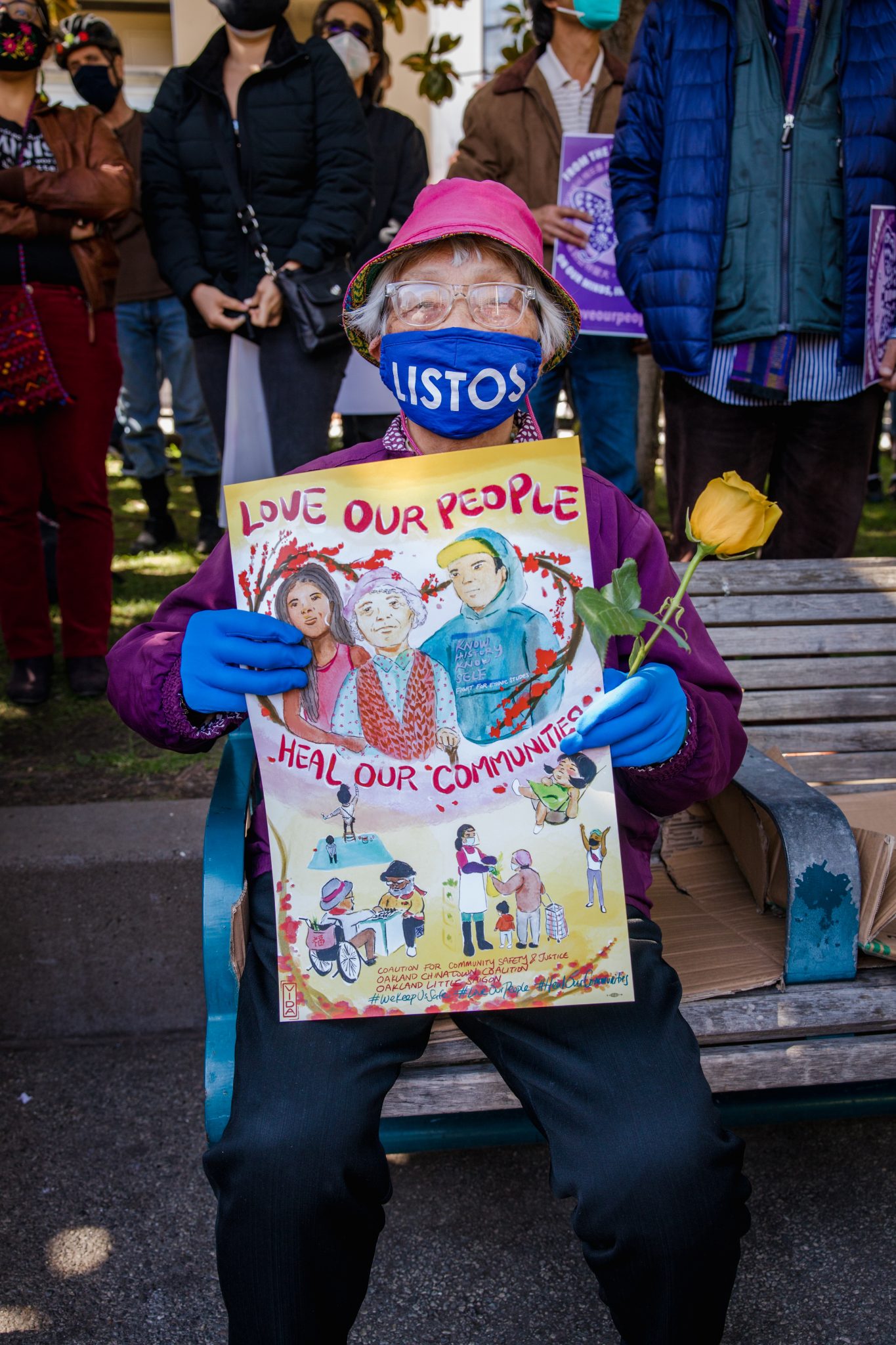 History and its legacies can sometimes feel cruel – and thus especially difficult to tackle in a classroom full of young people. For example, recent years may have been a little extra traumatic for AAPI students due to the rise of COVID-related violence and discrimination against Asian Americans who pass as Chinese. Don't sugarcoat challenging topics if they come up, but do use compassion and future-oriented thinking to keep students of all backgrounds hopeful and empowered to make things better. Having a back-up lesson in case things get too heated is always a good idea, too.
Also, avoid deliberately putting any particular students in the spotlight by asking them to share their thoughts or experiences. Though this practice is usually well-intentioned, the student may feel reduced to their racial identity and/or uncomfortable with discussing personal subjects.
8. Allow Students to Explore Topics of Interest
The best learning happens when personal investment is involved. Provide some (guided) freedom for students to explore their interests as they relate to AAPI heritage and history. Possible AAPI projects could include an investigation into video games created or inspired by Asian designers, an interview of an AAPI friend or community member, the tracing of a personal family history, or an exploration of Asian foods and food culture. Chances are that each and every student has some direct or indirect connection to the AAPI community and heritage whether they know it or not, so allow them the space to discover and grow that connection.
Celebrate Diversity Everyday in Your Classroom
AAPI Heritage Month might be officially designated to May, but make sure you keep its spirit alive throughout the entire year! And don't forget to do the same for February's Black History Month, September and October's Hispanic Heritage Month, November's Indigenous Peoples' Month, and all other celebrations of our nation's rich diversity. Asian Americans and all other minority communities are an integral part of the U.S., and students should never miss out on opportunities to learn more about the people and cultures that inform and enrich our everyday lives.
Image credits: AAPI Heroes Mural (12 Heroes Chinatown Mural, San Francisco 4/27/22 by Sharon Mollerus is licensed under CC BY 2.0); Japanese American man (San Benito County, California. Japanese-American who is waiting for his final evacuation orders by the U.S. Library of Congress); Map of Asia (Map of the most populous part of Asia showing physical, political, and population characteristics, as per 2018 by Janwillemvanaalst is licensed under CC BY 4.0); Woman with sign (Jason Leung on Unsplash)