Place-based education (PBE) is an immersive model of learning designed to engage students in their local communities, on both an environmental and social level. PBE helps foster a sense of awareness about how we as individuals, and in community, fit within the larger world around us. Examples of PBE can include learning about and preparing local or heritage foods, testing the ecological biodiversity of your immediate surroundings, visiting a community museum, and much more. While there are a diverse range of opportunities to bring place-based education into the classroom, it is equally important to consider how place-based education can be brought out of the classroom, literally! In this blog, we'll look at examples of this place-based approach, outdoor education and the benefits of combining these two powerful teaching strategies.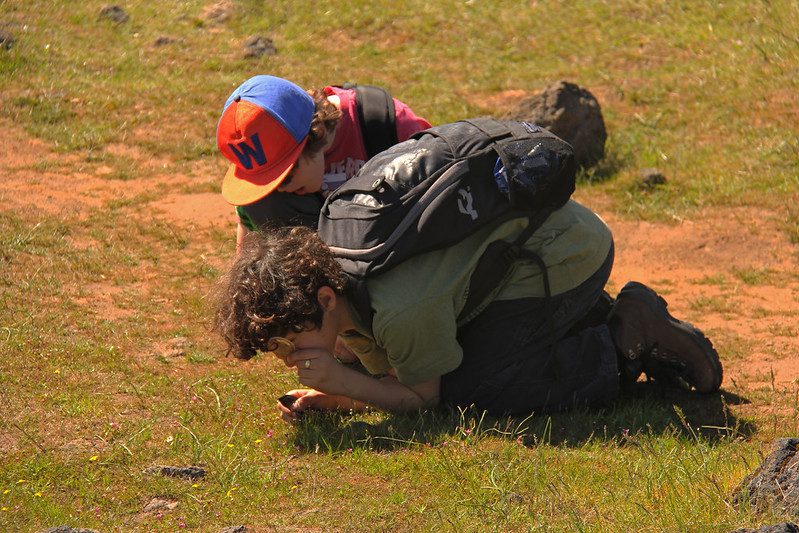 How to Take Place-Based Education Outside
Adding a local emphasis to outdoor education leads to higher engagement, while also deepening community ties and fostering students' sense of place. It's easier than you may think to combine PBE and outdoor education. Lessons that require an outdoor component around your school or community are a natural fit. For example, environmental science students could go outside to collect leaf litter and examine the invertebrates that live in their local environment under a microscope. Social studies students would benefit from taking a geographic "hike" around the school, creating a map of the local topography. Field trips to important community sites, like historic landmarks or undeveloped natural areas, can also be great tools for combing PBE with outdoor education. Even something as simple as using found natural objects like rocks or twigs to prompt a writing exercise or to use as math manipulatives can be a perfect strategy for learning outdoors.
If you don't know where to begin, just start small. Place-based outdoor education is for all communities and can be implemented through whatever means are accessible to you and your classroom.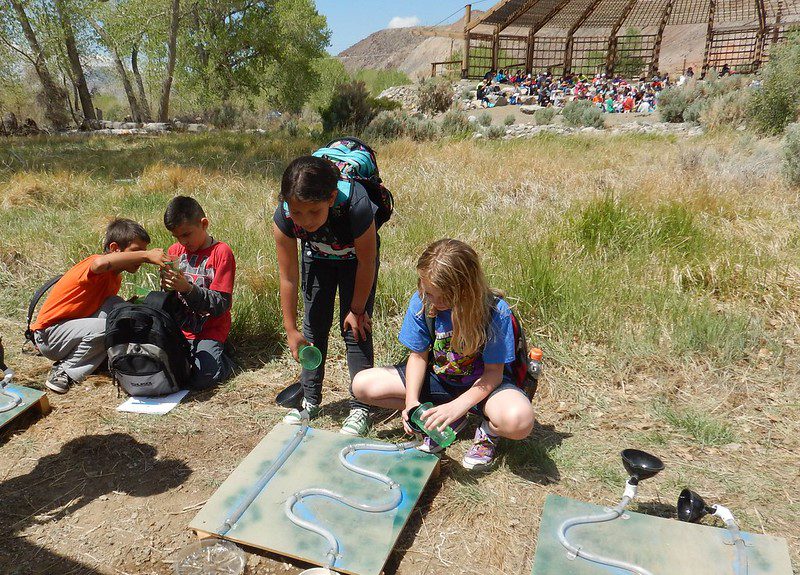 Benefits of Place-Based, Outdoor Education
There are many benefits to both PBE and outdoor education. Place-based education allows educators to touch on many cross-curricular concepts simultaneously and explore how these concepts relate to each other at the local level and in students' lives. Outdoor education can take the concept of ecological interdependence (which may feel abstract to students) and communicate it in a way that is tangible. Combining outdoor and place-based education fosters a powerful synergy in which learning is rooted in children's lives while also harnessing all the academic, social, and emotional benefits of outdoor education. Take a school garden for instance – students learn about the biological components of nutrient cycling and plant life cycles while digging outside in the dirt. At the same time, students can learn about the history of community gardens in their own neighborhood or the role local produce has in the area's cultural foods.
Place-based outdoor education also serves as a great opportunity for students to practice social-emotional learning skills. Picking up outdoor litter, cataloging local flora and fauna, or gardening can all be a great way to introduce the concept of stewardship to students. It allows students to consider what obligation they have as an individual and as a member of a larger community to tend to the natural environment and the other community members who depend on it.
Fostering Community Stewardship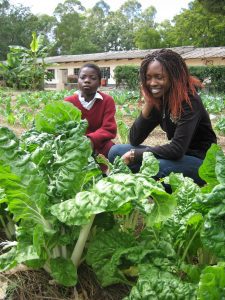 Whether we realize it or not, we are all dependent on larger ecological and cultural contexts. We make choices every day about the food we eat and where it comes from, how we navigate our built environment, and how we interact with our neighbors. These choices have an impact on our local, regional, and global communities. They also tie in nicely with education's place-based theory.
It is vital that students are given safe, controlled entry points through which they can explore their role within the larger world. That starts by bringing students out of the physical classroom and into the world around them. Whether you implement simple, everyday routines to get your students outside or more large-scale outdoor, community-based projects, place-based outdoor education is a great way to encourage a sense of community among learners.
Image credits: Students looking at ground in field (Table Rocks Environmental Education by BLM Oregon and Washington is licensed under CC BY 2.0); Students doing outdoor water activity (Carson City BLM Hosts Outdoor Education Event by Bureau of Land Management is licensed under CC BY 2.0); People in student garden (Healthy spinach in a school garden by SuSanA Secretariat is licensed under CC BY 2.0)