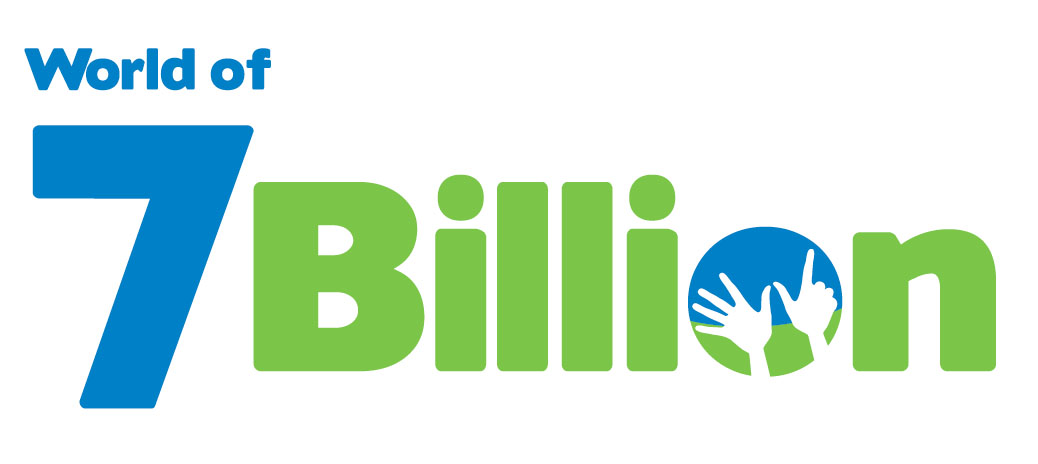 It's official – submissions are now being accepted for the 2016-2017 World of 7 Billion student video contest. Now in its sixth year, the contest continues to offer a meaningful way for students to learn about the ever-changing world around them and to think critically about how they might impact the future. So whether you're teaching Social Studies, Science, AP Human Geography, AP Environmental Science, Global Studies, Civics, Economics, or Communications classes, the contest can help you discuss real-world, relevant, global issues that will be impacting your students for the rest of their lives.
The Challenge
Create a short video about human population growth that highlights ONE of the following global challenges: Climate Change, Ocean Health, or Rapid Urbanization. Each video needs to include how population growth impacts the issue and at least one idea for a sustainable solution.
General World of 7 Billion Video Contest Details
Videos must be 60 seconds or less.
Students can work individually or in groups.
All middle and high school students, or the international equivalent, are eligible to participate.
Middle school and high school students will be judged separately.
A total of $8,000 will be awarded to 18 student winners.
Video entries must be received by Thursday, February 23, 2017.
Read the full Official Rules and Guidelines.
Benefits for Teachers
If ten or more of your students enter the World of 7 Billion video contest, we'll send you a free set of Population Education teaching resources, including: the World Population DVD, two curriculum CDs, a population cartogram poster, and more! A full lesson plan is available for download to help you integrate the contest into your syllabus.
Past teachers have raved about the contest's ability to link current events to the content they're trying to teach in the classroom. Additionally, it's a hit for utilizing 21st century skills. As one teacher put it: "The project addresses collaboration, divergent/critical thinking, technology, communication (oral presentation and non-verbal), creation of a novel artifact, and peer critique/reflection (at least in my class)."
Questions about the contest? Email worldof7billion@populationconnection.org.