climate change
By Pam Wasserman on Tuesday, Feb 18th, 2014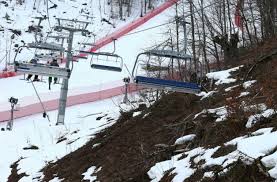 By Christan Bakken on Thursday, Dec 19th, 2013
It's easy to feel hopeless about the impacts of our rapidly changing climate. So, it was refreshing to view a documentary on successful programs can help revitalize local environments to mitigate global warming. "Hope in a Changing Climate," narrated by John Liu and co-produced by The Open University and the Environmental Education Media Project, is a short film that provides several intriguing examples of community projects that benefit people and the environment.
By Pam Wasserman on Thursday, Nov 21st, 2013
Imagine that you lived in a small island nation in the South Pacific, like Nauru or Vanuatu. For you, the regular reports about Arctic ice melt, sea level rise and more violent storms from global warming hit home – predictions show your island under water in the not-too-distant future.
Now think about the resentment you might feel to the large, industrialized nations that contribute the most to your island's bleak future. How is it right that your people, with such a small carbon footprint, have to endure the consequences of the heavy carbon use on the rest of the planet?
Pages