With ties to both environmental and human health, geography, and social and environmental justice, air pollution is a topic that touches all of our lives and can be investigated by students in both local and global contexts. For the next two months, we'll be diving into the topic of air pollution, and there is no shortage of issues to explore.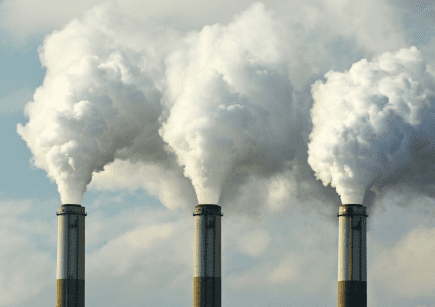 We'll be sharing PopEd classroom materials, as well as resources from other reputable organizations, that encourage learning about acid rain, the Clean Air Act, impacts of transportation, indoor air pollution and more. We'll dig into questions like: Is the Clean Air Act considered a success? What are the causes and effects of acid rain? How can we reduce sources of air pollution? And of course, how can we make air pollution an integrated and engaging topic for K-12 learners?
As always, we'll also host a free webinar with live demonstrations of hands-on lessons plans that explore these important air pollution and air quality questions. The webinar is designed for high school teachers and will be on Tuesday, February 15, 2022. We hope that you'll sign-up today.
Free Lesson Plans for Teaching Air Pollution
For access to all of our air pollution resources, follow along on social media using #PopEdAirPollution – we'll be posting FREE materials every week! Whether you've been teaching about air pollution for years, or you're just starting to include this critical topic in your plans, there will be something for you.
Here's what you can expect to see on our social platforms:
5 hands-on lesson plans (like this interactive mapping activity on urban transit!) spanning elementary to high school level with skills ranging from lab work to research
4 blogs looking at different aspects of air pollution – The Clean Air Act, acid rain, methods for reducing air pollution, and more – perfect for increasing your own knowledge or sharing with your high school students
3 student readings, including a comprehensive background reading and two case studies
1 project-based summative assessment on air pollution
LOTS of additional online resources to support your classroom instruction – data visualizations, articles outlining current issues, interactive sites and more
Why Teach About Air Pollution?
According to the World Health Organization, 90 percent of the world's population breathes toxic air. This shouldn't come as a surprise given that global industrialization and population growth have led to an ever-increasing amount of pollutants being pumped into the skies from factories, homes, and cars. But the type of air pollution you face depends largely on where you live.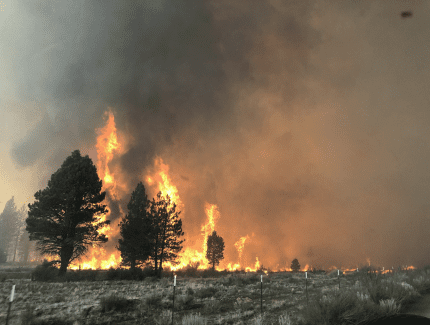 Rapidly industrializing nations, like China and India, have in turn experienced rapidly declining air quality. Industrialized nations, like the United States, have made progress in air quality, only to see recent increases in fine particulate pollution from wildfires. And in low- and middle-income countries, indoor air pollution is one of the leading causes of disease and premature death. These air quality inequities don't just exist at the global level. Here in the United States people of color are more often exposed to toxic air as a result of historic racism and redlining.
Unfortunately, air pollution isn't going away anytime soon, and is in fact expected to increase – by 2050, outdoor air pollution is expected to become the top cause of environmentally-related deaths worldwide.1 It is important for students of all ages to be informed citizens on this critical issue so that they can raise awareness in their communities and advocate for positive change. It all starts in the classroom! (And before that, on PopEd's social media accounts! Don't forget to follow along!)
#PopEdAirPollution


Image credits: Smokestacks (© Jzehnder | istockphoto.com); Wildfire in OR (Oregon Department of Forestry)
1 28 OECD. (n.d). OECD Environmental Outlook to 2050: The Consequences of Inaction – Key Facts and Figures. Retrieved November 29, 2021 from https://www.oecd.org/env/indicators-modelling-outlooks/oecdenvironmentaloutlookto2050theconsequencesofinaction-keyfactsandfigures.htm