In March of 2020 schools transitioned from in-person learning to distance learning overnight, changing the education landscape. We have learned so much in these two very challenging years, thanks to the incredible work of educators and school communities. Distance learning brought innovative ways to engage students, opened the doors to learning from anywhere including professional learning conferences for educators, created more awareness for the digital divide, and provided opportunities for families to learn together. Even though schools have primarily returned to in-person learning, many of the strategies, tools and opportunities that we discovered in distance learning can be utilized today to continue to improve the learning environment for students.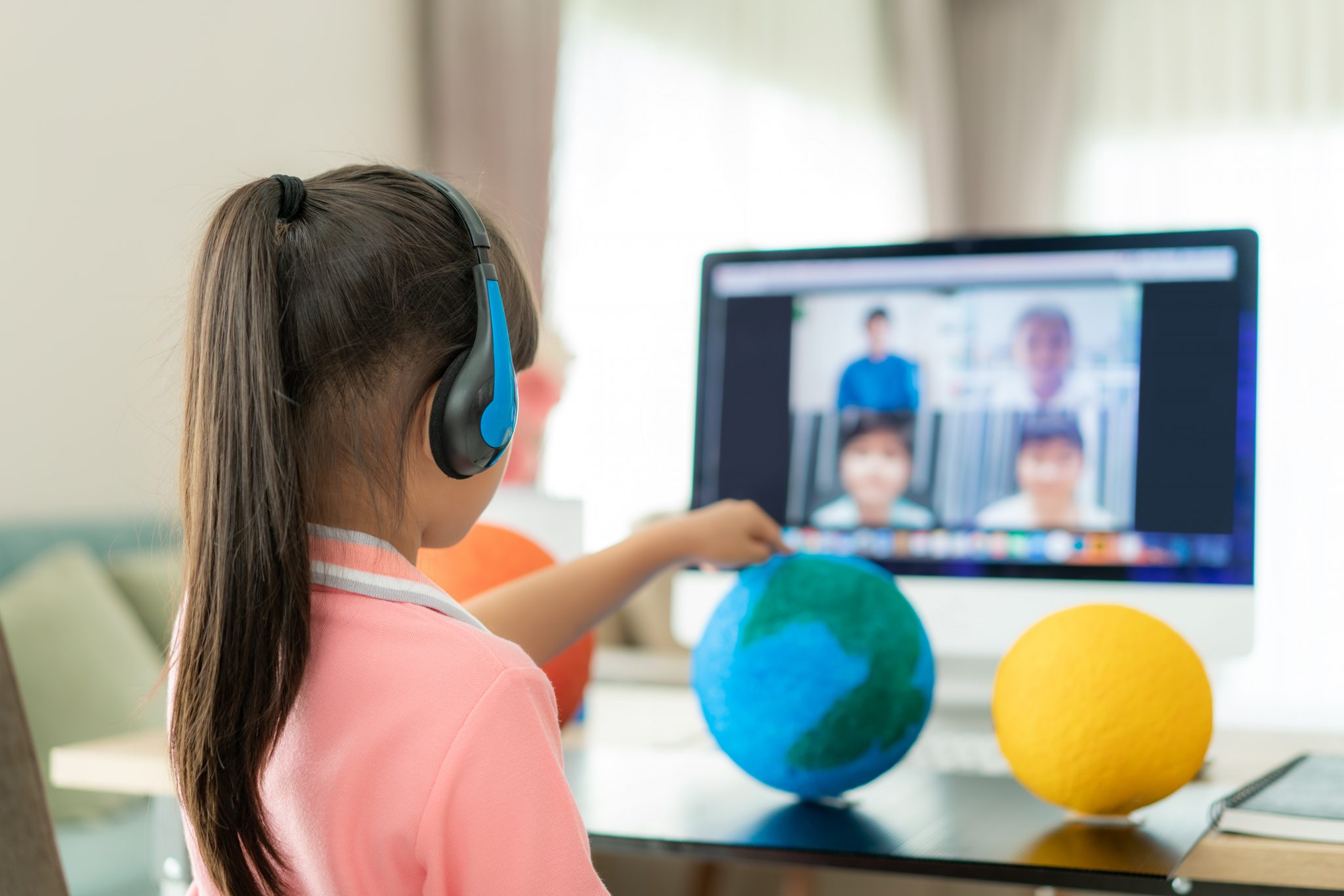 Internet Access for Education is a Need, Not a Want
During the COVID-19 pandemic the need for digital equity was brought into the spotlight and broadband access was viewed as a necessity instead of a luxury. Even though the UN called for affordable access to the internet in the SDG 9.1C by 2020, many people were without access when schools went to remote learning in the spring of 2020. The pandemic highlighted that having access to the internet gives you access to healthcare, education, job opportunities, and so much more. To create even more awareness, the United States Census released a Digital Equity Act Population Viewer in 2021. This interactive map shows how much of the population in each state lacks broadband access or devices. It also highlights what percentage of the population is not using the internet or a device, which could indicate economic barriers to obtaining access.
Opportunities for Virtual Family Learning
For those that did have access to the internet, there were many opportunities to learn as a family, for example museums and other educational attractions across the world opened their doors for virtual field trips which limited the barriers to accessing their content. You could take a "trip" to the San Diego Zoo, explore the Metropolitan Museum of Art, or take a virtual trip to the Great Lakes. Schools also utilized learning platform systems to help keep parents and families informed and involved in what was happening in classrooms and are still utilizing those strategies as instruction has moved back in-person.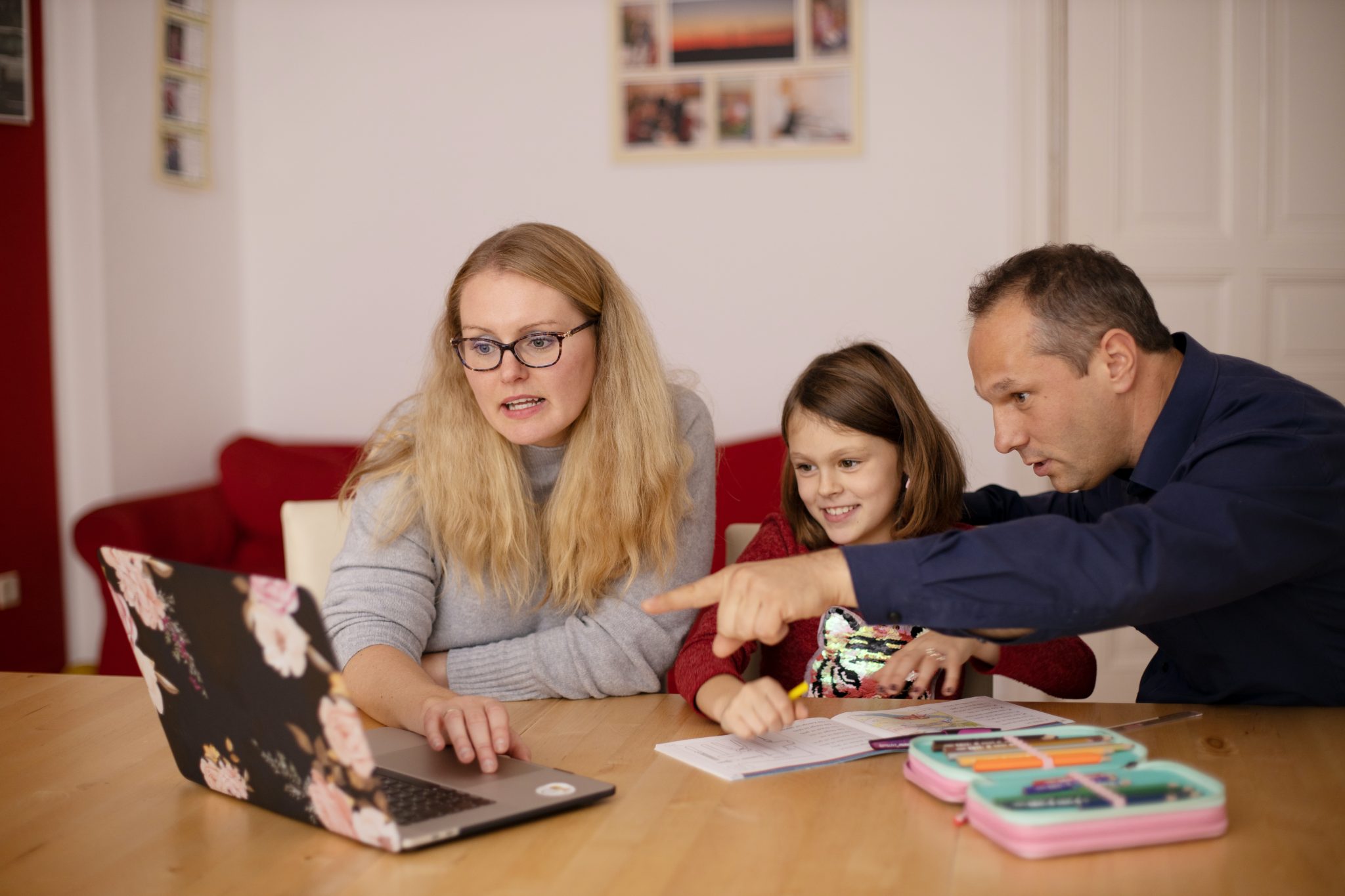 Collaborative Group Work Online
On these learning platforms teachers curated learning experiences for their students that were nothing short of amazing. Educators recognized that some in-person lessons are not made for an online setting and that content needed to be presented in smaller chunks and directions needed to be short and clear to help students. They offered opportunities for students to create, participate and work in collaborative groups from wherever they were. Many educators created opportunities for students to participate in real world projects where students can make a difference. For example, over 10,000 students participated in our World of 7 Billion student video competition the past three years. In the contest students shared their solutions for global challenges including sustaining water systems, promoting environmental justice, feeding a growing population, and so many more!
How Population Education Adapted for Distance Learning
The PopEd team also adapted so we could create engaging experiences online. Our lessons are hands-on, interactive and collaborative, but they were originally created for in-person instruction. We wanted to bring the same engagement level in the digital space and created digital tools that teachers could use in their distance learning classrooms. With the use of these tools students could participate, for example, in a simulated activity in the lesson Panther Hunt, or collaborate in groups to research examples of environmental injustice in the lesson Trash Trouble in Paradise, and also create maps to understand the impacts of gerrymandering in the lesson, People's House. We realized that many of these tools can be utilized in person as well and love the flexibility that they bring for educators and students. Check out some of our favorite lessons that incorporate digital tools for elementary, middle, and high school lessons.
The Future of Distance Learning
Even though the transition to distance learning was difficult, there are many things that changed the education landscape for the better. From the use of digital tools to engage students, to involving families in students' learning, to the importance of closing the digital divide, the learnings from the past two years can help redefine education for the future.
Image credits: Virtual learning (ID 1223522895 by ake1150sb, iStock); Family on computer (sofatutor on Unsplash)