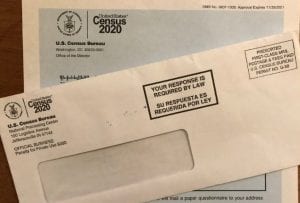 2020 is a census year and a unique teachable moment, both for students learning online and those meeting in schools. In the midst of all of the challenges associated with COVID-19, the Census Bureau is still mailing notices to households in order to count every person in the country. In past years, census enumerators went door-to-door and interviewed occupants of each household. Today the Census Bureau hopes to collect much of this information online and by phone.
Much like the Census Bureau, educators everywhere are looking for ways to teach students from digital platforms. Read on for timely census activities that can be completed from students' own living rooms.
Elementary School Census Lesson Plan
People Count: Students conduct a mini-census in their community. Students individually gather census data, combine their data in small groups or as a class, and then chart population totals at different ages in a bar graph. Using their data set, students then propose a business that they believe will serve their community's needs into the future. This activity highlights some of the real-world applications of the Census statistics. It also has students collecting, organizing, and analyzing data.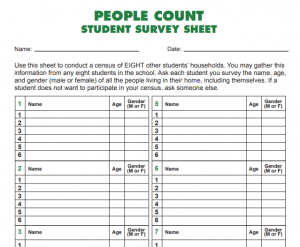 This activity has interpersonal connection and community needs at its core, something important in this time of social isolation. Much like the Census Bureau, students can connect online and by phone to collect census data on classmates, friends, and family members. Students can also collect fictional data on book or television families, or use celebrities or other well-known figures.
Elementary School Census Extension Activity:
Our Town: Once students have identified the members of their actual or hypothetical community in People Count, they build a neighborhood for their residents. Creativity is key for doing this at home. We've seen model neighborhoods built from cereal boxes and construction paper, or drawn with marker on sheets of newspaper or an old bedsheet. We can imagine a mini-neighborhood built from natural objects like leaves and sticks in a backyard, or drawn in sidewalk chalk in the driveway. However your students choose to build, they should incorporate businesses, services, and spaces that they think are important to sustain a healthy community.
Middle School Census Lesson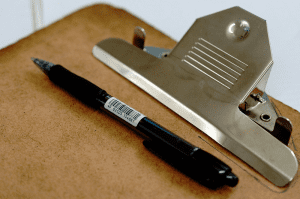 Everything Counts: Like People Count, this activity begins with students conducting a census of their own communities. They can collect data by phone or internet with friends, classmates, and families, or by using fictional data from families in books, television, or popular culture. Students combine data in small groups via phone or the web, and use data to propose a business to serve the community.
In part 2 of this activity, students realize that a population of endangered mice live at the site of their proposed business. Students must use several estimation strategies to determine the population of the mice, and decide whether to move forward with construction. This part of the activity requires a worksheet (provided), dried beans, a timer that measures seconds, and a marker. Assuming that students have access to these resources, they can complete the guided worksheet on their own or with a partner via phone or web.
Middle School Census Extension Activity:
In Search of Sustainable Life: In this activity, students brainstorm the economic, environmental, and social factors that make a community sustainable. While brainstorming as a class in part 1 would require an online classroom platform, students can complete part 2 individually or with a partner via phone or internet. In part 2, students pick one factor that they believe to be important in achieving sustainability, and then see how their own community measures up to the factor.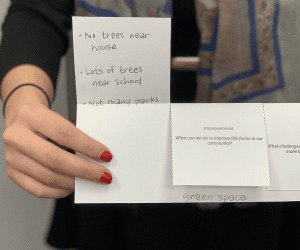 High School Census Lesson
Family Counts: In part 1 of this brand new activity, students analyze real census records from Delaware in 1800, 1850, 1900, and 1940.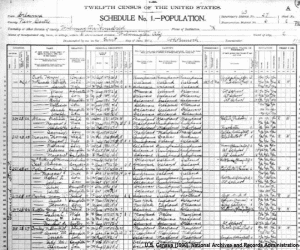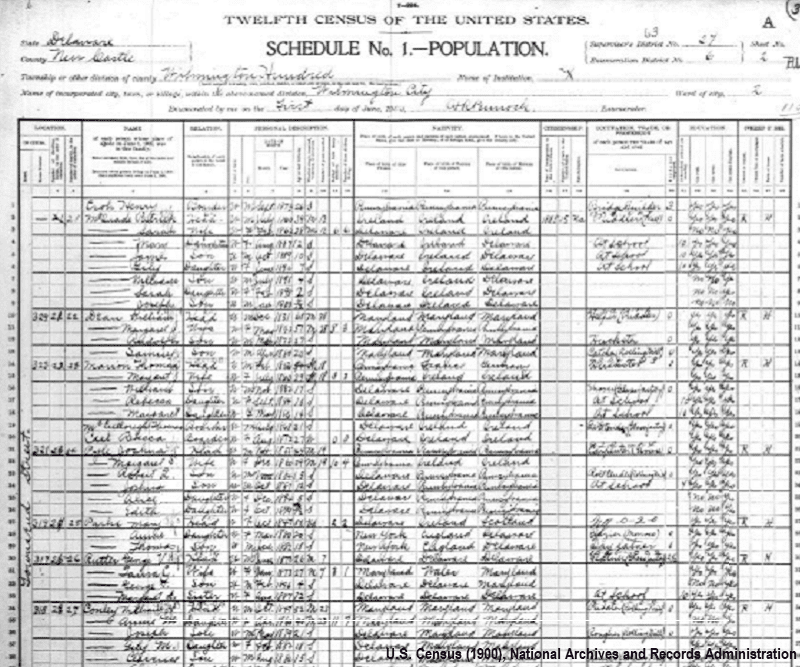 They look for trends in family size and explore life in the United States throughout history by analyzing primary source documents. Students can complete part 1 of this activity using the self-guided worksheets in the lesson plan. (Students may need to connect with classmates for discussion questions.) The lesson plan also includes links to online sites for students to explore their own genealogy through census records.
High School Census Extension Activity: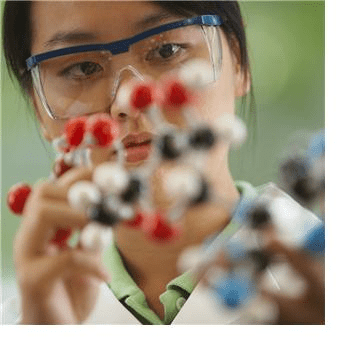 American HerStory: Students examine their own perceptions of gender roles through two short mental exercises. This part would work best on a digital classroom platform. In part 2, which can be done independently at home, students research the role of women in the home and in the workplace throughout U.S. history. The lesson plan includes a self-guided worksheet with directions for students and a list of suggested websites for research. Students need access to the internet.
More for Distance Learning
Like educators and parents around the world, the team at Population Education is adjusting to provide resources that are useful and educational in this changing learning environment. You can find suggestions of other Population Education activities for distance learning that are not census-related here. And we'll continue to add to our blog with more updates on how we are helping teachers meet the new demands of virtual classrooms.
We would love to see how you are using our resources. Feel free to share pictures and comments via Instagram (@pop_education), Facebook.com/PopulationEducation, Twitter (@PopulationEd) or Pinterest.com/PopulationEd.
Image credits: 159/365+1 Clipboard by Dave Crosby is licensed under CC BY-SA 2.0, 1900 U.S. Census sheet (National Archives and Records Administration. 1900 U.S. Census, Wilmington Hundred, New Castle County, Delaware, SD 27, ED 6, sheet 2, pp 474 https://archive.org/details/12thcensusofpopu154unit/page/n473/mode/2up accessed 7 March 2020), Scientist by JillK61 licensed under CC BY-ND 2.0