While text books might form the backbone of student research, contemporary books can provide a unique opportunity for learning. That's why we've created the following book list for this year's World of 7 Billion student video contest. This year's contest topics are: Sustaining Water Systems, Ensuring Economic Opportunities, and Improving Climate Resiliency. In addition to reading the provided background readings in preparation for creating their videos, students may want to consider reading some contemporary books as part of their research.
Books on Sustaining Water Systems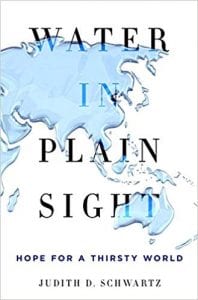 1. Water in Plain Sight: Hope for a Thirsty World by Judith D. Schwartz
Driven by true stories and situations from around the globe, Water in Plain Sight illustrates how the water crisis has entered the realm of economics, politics and people's food and lifestyle choices. Schwartz considers a host of solutions focused on working within the water cycle itself to understand what makes natural systems thrive.
2. The Death and Life of the Great Lakes by Dan Egan
The Great Lakes account for over 21 percent of the planet's fresh water. As such, it is important that the lakes remain healthy and stable. In The Death and Life of the Great Lakes, Egan explores the series of invasive species that, for decades, have been harming the complex ecosystems of the Great Lakes. The history of the Great Lakes in uncovered and, in doing so, impresses upon the reader an urgent but hopeful message regarding their global importance.
Books on Improving Climate Resiliency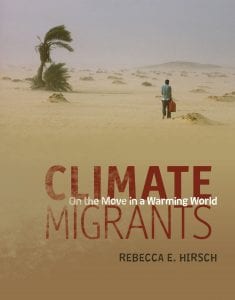 3. Climate Migrants: On the Move in a Warming World by Rebecca E. Hirsch
Author Rebecca Hirsch details how the impacts of climate change are already being felt, from US coastal towns to island nations of the Pacific to deserts in Africa, people are in danger of losing their homes. The culprits? Droughts, desertification, rising sea levels, melting permafrost, and severe storms. It is estimated that by 2050 at least 25 million people will be driven from their homes due to the effects of climate change.
4. The Boy Who Harnessed the Wind: Creating Currents of Electricity and Hope by William Kamkwamba and Bryan Mealer
Based on Kamkwamba's own life, the book follows the story of a young boy in Malawi, one of the poorest countries in the world. Forced to drop out of private school after a famine leaves his family in abject poverty, Kamkwamba uses his own ingenuity to improve his family's standard of life. He creates a makeshift windmill in his village to bring electricity to his family's home. A hopeful, personal novel, The Boy Who Harnessed the Wind showcases the power of human ingenuity as well as the ability of renewable energy to help bring families out of poverty.
Books on Ensuring Economic Opportunities
5. The End of Poverty: Economic Possibilities for Our Time by Jeffery Sachs
In The End of Poverty, Sachs examines the interwoven economic, political, social, and environmental issues that combine to keep nations impoverished. He examines a diverse set of countries, from Bolivia to Bangladesh, combining storytelling with insightful analysis. Sachs provides a clear image of how dire the issue of global poverty truly is, but also leaves the reader feeling that the issue is solvable, by providing immediate as well as long-term solution proposals.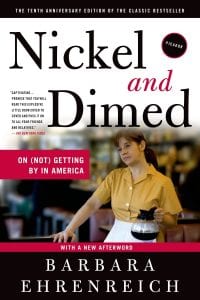 6. Nickel and Dimed: On (Not) Getting by in America by Barbara Ehrenreich
Curious to see what life in America was like for people with low incomes, Barbara Ehrenreich went undercover to work minimum wage jobs. Ehrenreich explores the omnipresent economic insecurity that plagues millions of Americans, and the havoc that it wrecks on emotional, mental, and physical health. An eye-opening and honest portrayal of life with a minimum-wage job, Nickel and Dimed provides an unflinching view of the wealth disparities in America, and explores the poverty that still exists in the richest country in the world.