Resource Overview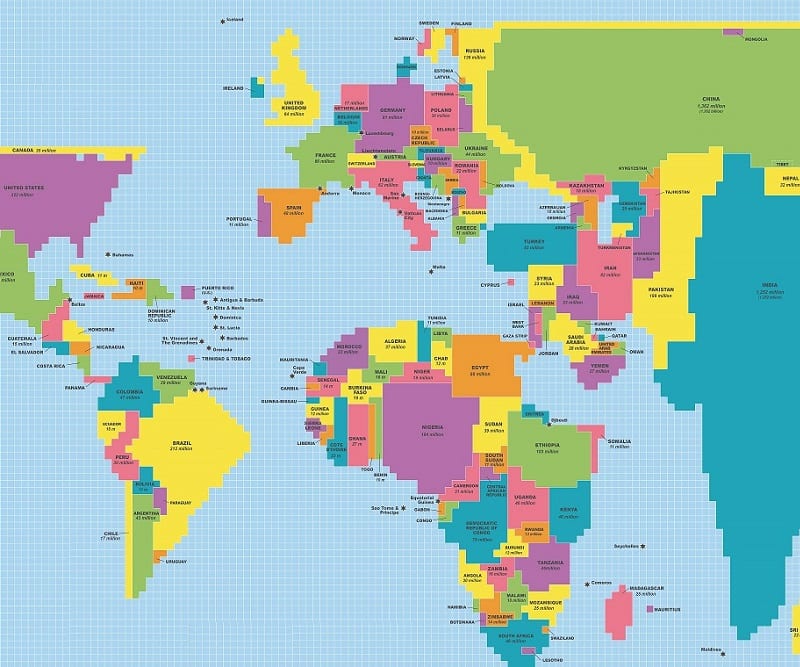 ---
Features of This Resource
Students interpret a cartogram of global population
How do population cartograms influence one's perspective of geographic regions?
---
How Do I Get This Lesson Plan?
This lesson plan must be purchased as part of a lesson packet or as part of a full curriculum that is available in our store.
Other Resources You Might Like:
Population Circle
Students experience the changing pace of population growth by actively simulating the Earth's population growth over a 500-year span. Students... Read more »
Population Future
Students interpret a graph showing global population projections through 2100, then create gridded bar graphs to represent the relative size... Read more »
Power of the Pyramids
Students use real-world data to construct and interpret population pyramids and discuss differences in population growth rates among several different... Read more »
Nice to meet you!
Tell us a bit about yourself so we can continue creating resources that meet your needs.
You'll only need to fill out this form once. If you've already completed the form, you can confirm your email here.