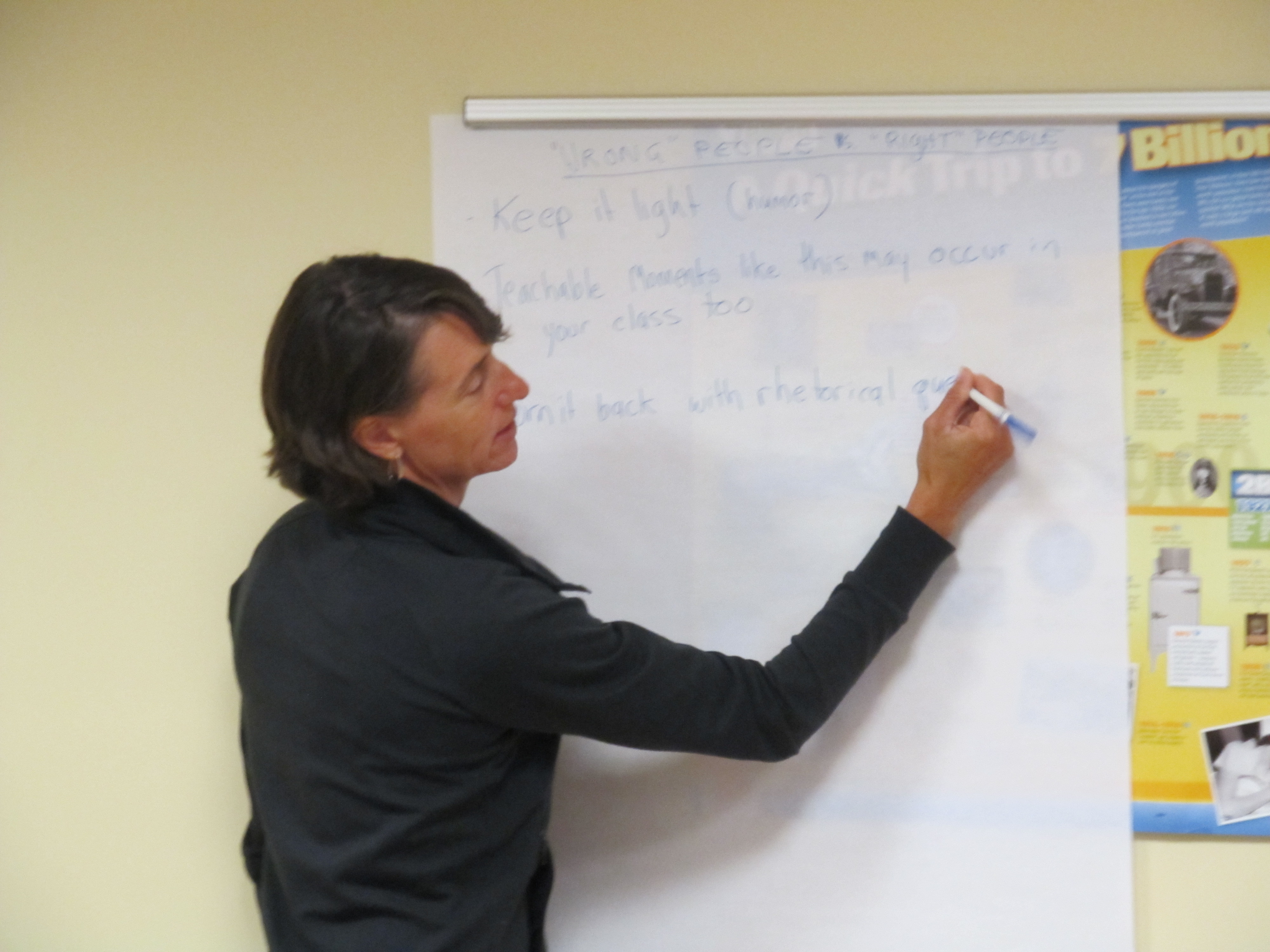 Our Volunteer Trainers Network consists of over 600 educators who lead workshops in their communities within the U.S. and abroad. Population Education facilitators lead workshops for pre-service students, teachers, and nonformal educators in their local area, and play an integral role in our Population Education program. Each year, our Trainers present two-thirds of our annual workshops and reach 12,000+ educators.
By leading workshops and training teachers, Population Education Trainers make an invaluable contribution toward preparing students to be tomorrow's leaders, voters, and global citizens. Our Population Education team provides lots of support for leading workshops – suggested agendas, scripts, participant hand-outs, props, and more. We really value the time and energy that our volunteer trainers commit to our program, and we work hard to make facilitating workshops an easy and rewarding experience!
For more information on our Trainers Network or to get involved, click here.