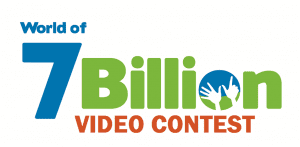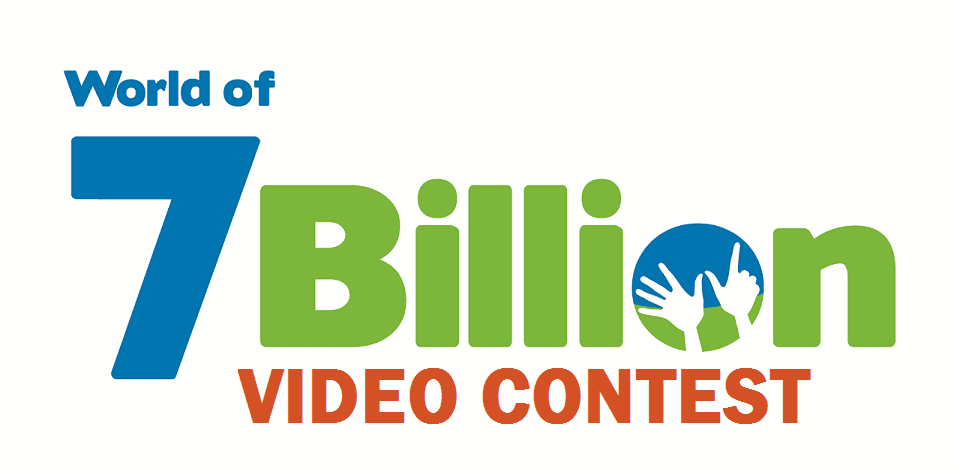 The results are in and we've announced the winners of the 2013-2014 World of 7 Billion student video contest. In the contest, students were challenged to illustrate the connection between population and one of three global challenges. One of the three topics was Water Sustainability and five student filmmakers were awarded prizes for their ability to show the link between population growth and water sustainability.
Students employed a variety of methods to make the point that as population increases, we put an increasing strain on water resources. Kayla Briet used a montage of video clips and music she composed as she talked about how individuals use water, and then cleverly rewound the clips as she discussed conservation and reversing the damages already done. Andrew Demeter expertly represented the combination of big water draws (agriculture, industry, domestic) and big polluters (fertilizer run-off, off-shore drilling) through animated infographics and catchy music. Rachel Reichard and Alexandra Kissilenko each utilized live actors in their videos, but in two totally different ways. Rachel and team popped onto the screen to represent population growth and used a glass jar "earth" that was full of water but quickly drained as demand increased. Alexandra's actors spoke directly to the camera from a New York commuter train, explaining interesting tidbits on the many ways we use water indirectly – producing cotton for our clothes, manufacturing plastics for food containers, and to produce electricity to charge our phones. Griffin Powell encouraged individuals to take conservation into their own hands and not wait around for governments or other groups to form a solution. His scratchy style, bright colors, and intense music combined to create an urgency that helped his video's point come alive.
People's Choice: You can choose your favorite video from the top five water sustainability videos. Visit our facebook page to vote in the People's Choice contest. Each video is posted in the comments section – simply "Like" your favorite.